When Snapchat launched in 2011, ephemerality was its unique selling point. Its self-destructing photo and video messages were a stark departure from established social media platforms, which encouraged users to construct and populate content-laden profiles. Disappearing "Snaps" may have gained traction initially as a discrete way of sexting, but their transient nature turned out to have a broader appeal.
Users embraced Snapchat as a way to share the insignificant, silly, mundane, or simply less polished moments of everyday life. Moments not deemed Instagram-, Twitter- or Facebook-worthy, could be shared as ephemeral Snaps. As Snapchat co-founder, Evan Spiegel, put it:
Snapchat isn't about capturing the traditional Kodak moment. It's about communicating with the full range of human emotion – not just what appears to be pretty or perfect.
Things looked promising for Snapchat. In 2013, the company introduced Snapchat Stories, a montage of Snaps broadcast simultaneously to the user's entire contact list for a 24-hour period. The following year saw the introduction of Snapchat advertising, enabling firms to broadcast to the app's growing user base, and providing Snapchat with a growing revenue stream. So confident was Snapchat in its future success, that it declined Facebook's acquisition offer of US$3 billion in 2013.
Copycats
Success breeds emulation. In 2016, Facebook-owned Instagram released its own Stories feature, mirroring the functionality of Snapchat Stories. Facebook followed suit in 2017 with its own Stories function. The emergence of such copycat features has naturally raised questions about Snapchat's longevity.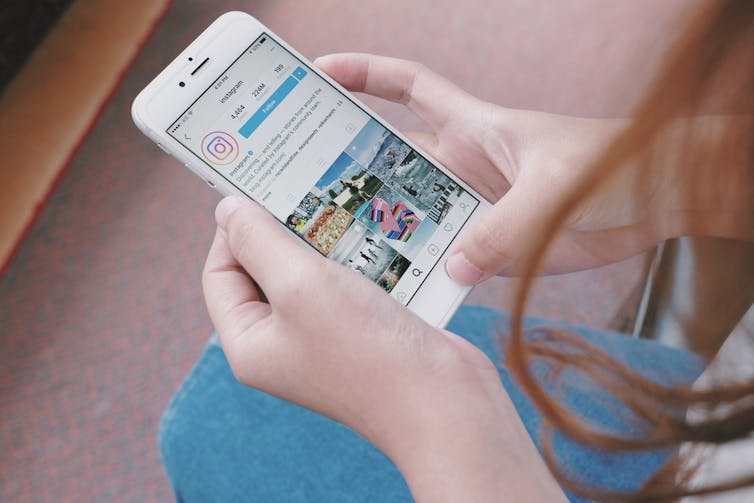 Snapchat's monthly active user growth rate plummeted from 17.2% per quarter in the middle of 2016 to just 5% at the beginning of this year. Its share price has fallen from a high of more than US$27 and is now trading below its IPO price, at less than US$15. Instagram Stories now has 250m daily users, significantly more than Snapchat's 166m.
How can social media platforms hold onto their user base when their main selling point is emulated elsewhere?
Ensnarement
My recent work, in collaboration with fellow UK academics Mike Molesworth and Janice Denegri-Knott, argues that the longevity of many social media platforms can be attributed to what we term "consumer ensnarement". In stark contrast to Snapchat, most social media platforms encourage users to continually upload content that becomes part of a lasting profile. In doing so, users simultaneously create the platform and tie themselves to it.
Consider Facebook. There has been speculation for many years that users, particularly younger age groups, would soon abandon the platform, yet this hasn't materialised. The company has faced backlash against layout and functionality changes, data leaks, and increasing commercialisation, and yet still it retains 1.32 billion daily active users. In July 2017, Facebook reported a total quarterly revenue of $9.32 billion, up 45% from the previous year. The future for Facebook, it seems, is still bright.
Facebook's longevity can, in part, be attributed to the value its users attach to the content they have uploaded, annotated and curated. The social media giant encourages users to upload and "tag" photographs and videos, organise them into meaningful albums, and provide up-to-date information in the form of status updates. Collectively, this content holds significant value to users.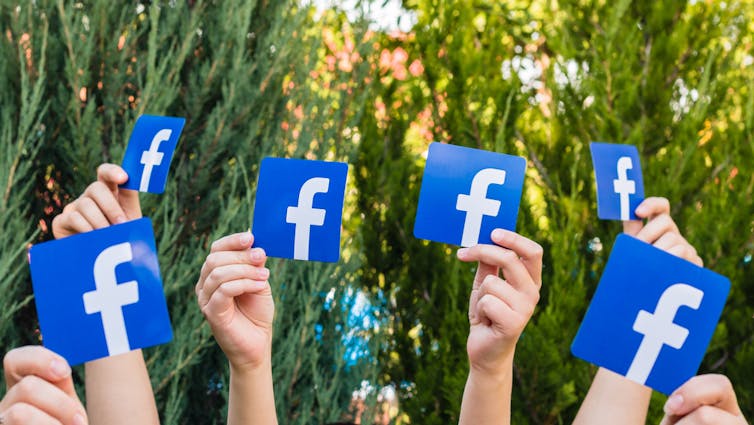 Indeed, though we rarely reflect on it and may be reluctant to admit it, our Facebook profiles have become important digital possessions. They have become unintentional digital scrapbooks, with years of updates memorialising cherished moments and narrating our lives.
This produces a new form of consumer "lock-in" whereby users are not bound by brand loyalty, but by their own uploads. The more time and effort individuals put into their profiles, the more difficult it becomes for them to leave the platform. If such ensnarement is integral to the commercial success and longevity of social media companies, what does this mean for Snapchat?
Holding on to Snappers?
Disappearing Snaps create no digital scrapbook of uploaded content. Aside from users' networks of contacts, which would need to be recreated on other platforms, what does the user leave behind when they abandon Snapchat? Without the ensnarement mechanisms that tie consumers to competing platforms, how can Snapchat prevent its user base from vanishing just as quickly as its Snaps?
Snapchat could focus on creating new, distinct features that provide a competitive advantage. Yet we have seen multiple times in recent years that innovations in social media are quickly emulated. Facebook's repeated emulation of competitors is argued to hinder innovation in the market.
In fact, Facebook has not only emulated Snapchat's Stories function, but has more recently announced the launch of filters that emulate Snapchat's fun lenses, another distinguishing feature of the platform. Without mechanisms of ensnarement, further innovation does not guarantee future success.
One opportunity does exist in Snapchat's "Memories" function, launched mid-2016. In contrast to the app's initial focus on transient, disappearing Snaps, Memories enables users to keep their Snaps, store Snaps within the app or downloading them to their camera roll.
Snapchat Memories creates a different type of digital scrapbook. While other platforms enable us to remember the polished versions of our lives presented on the likes of Facebook and Instagram, a montage of Snaps may capture the parts of our lives that would otherwise be edited out – the silly, mundane, unpolished, but nonetheless important and valued moments.
With the capacity to download Snaps, how can Snapchat encourage Snappers to create and interact with these digital scrapbooks in-app? The real potential of Snapchat Memories lies in "smart" functions that enrich users' interactions with their content. Users can search not only by keyword, but also by recognised objects, and are presented with collections of Snaps taken in their current location or posted on the same date in previous years (emulating Facebook's 'On This Day' function). These features have received limited attention, overshadowed in part by the subsequent launch of Instagram Stories, however such features provide value in storing content within the app itself and facilitate the type of ensnarement mechanism utilised by the company's competitors.
Ephemerality may have been the source of Snapchat's early success, however its ability to capture an honest, imperfect and lasting picture of its users' lives may be its best hope for survival.