This week we've been asking our authors to name their favourite albums. We've heard about Kate Bush, The Cure, The Beastie Boys, Yothu Yindi, and Pulp. I listened to these. Despite all being from a time before my sixth birthday I was pleasantly surprised. They're not Beyoncé, but decent all the same.
Now it's over to you. Many of you couldn't choose one and protested that choosing a favourite album is an impossible task.
By numbers Pink Floyd is undoubtedly your favourite artist, with Dark Side of the Moon coming out on top. Readers called it "technically perfect" and "ageless". You also liked four other Pink Floyd albums.
Other albums to make multiple appearances were Radiohead's Ok Computer, The Beatle's Sgt Pepper's (which celebrated 50 years in June), Joni Mitchell's Blue, and Patti Smith's Horses. Leonard Cohen, Led Zeppelin, Bob Dylan, and the Rolling Stones were all strongly represented. A lot of you love soundtracks, from A Single Man to Morning of the Earth to Jonathan Livingston Seagull.
Many of you wrote in with lovely stories of your encounters with cherished albums.
Emily Piggott told us about her life-changing discovery of the The Smiths' Meat is Murder:
I first heard it at about age 16 and became vegetarian (at age 17). I am 42 and still vegetarian. Thanks Morrissey. Some of the sounds on that album still make me really teary (the rain in Well I Wonder). The absolute simplicity and honesty of sadness and loss in this album is really profound for me. I know that others see this album as over done, over blown, full of terrible Morrissey angst, but I still see it as an incredible example of the beauty of sadness.
Helen Garner named Van Morrison's Astral Weeks:
I always expect it to have been worn out by my memory of it; but every time I listen to it, its freshness and daring astonish me.
Ian King nominated Rush's Moving Pictures:
Holding this vinyl LP in a dreary Thatcherite England was the same as holding hope, joy, fun and aspiration. Even the cover artwork was a mix of wit, rooted ideas and magic.
Vivienne Forde continued the love for Kate Bush in general, and A Woman's Work in particular:
A hundred words, two thousand would not do, three million hmmmm, she is eternal, her sound is pure love. Could I choose an album, hardly, it would be some kind of sacrilege. I fell in love with sounds I heard over the airwaves on Cork radios in Ireland in March 1978, I had just turned 13. I saw her on The Late Late Show, I was mesmerized. She had touched me, I was hers forever.
Chris Panagiataros wrote of the power of Kendrick Lamar's To Pimp a Butterfly:
… an ode to hip hop, the perfect blend of controversy, advocacy, poetry and self-reflection. I and I'm sure many millennials across the world have fought the battle for hip hop, defending lyrics and the genre when we heard the remark, "hip hop isn't music". From the Bronx to the Australia hip hop scene, it has become our outlet for expression.
And Tammy Unkovich wrote of a life lived with Nick Cave and the Bad Seeds' No More Shall We Part:
This album soothes and exhilarates. It's always in my car. It's my desert island disc. St Nick's lyric mastery drips like honey through the speakers. These unassuming ballads are unleashed like wild animals in the live domain. "God is in the House" and "Oh My Lord" revel in Warren's moaning violin; "Hallelujah" is riveting and "My Sorrowful Wife" lends itself to yesteryear yet rips your heart open in the outro. This is the year I met my husband to be; the year we bonded over this masterpiece; the year we saw the band live at Metro Perth in an earth-shattering experience. When an adjective is needed or precise phrasing is preferred, St Nick melts my heart and English language sensibilities. This album is flawless!!
There were so many others: The Triffids, Black Swan; The Weeping Willows, Before Darkness Comes A-Callin'; Green Day, American Idiot; Yani, Live at the Acropolis; Jeff Buckley, Grace; The Talking Heads, Remain in Light; Lou Reed, Transformer; The Clash, Sandanista!; PJ Harvey, Let England Shake; Bob Evans, Car Boot Sale; Deborah Conway, String of Pearls; and Missy Higgins, The Sound of White.
I asked around our office too. Guns and Roses' Appetite for Destruction. The Thermals' The Body, The Blood, The Machine. Carly Rae Jepsen's E.mo.tion (I endorse this heartily). Taylor Swift's 1989. Kanye West's My Beautiful Dark Twisted Fantasy (that's our CEO). Radiohead's Ok Computer. Smashing Pumpkin's Melon Collie and the Infinite Sadness. Ott's Skylon. Calexico and Iron & Wine's In the Rein. Yves Klein Blue's Ragged and Ecstatic. The Best of Richard Clayderman.
Some of you rejected the whole notion of contemporary music:
Just about ALL of it should be trashed. Ghastly noise largely performed by people who cannot SING A NOTE!
For you I highly recommend our fabulous series on classical music, Decoding the Music Masterpieces.
Finally my own favourite album. It is of course the greatest album from the greatest singer, Beyoncé's Lemonade.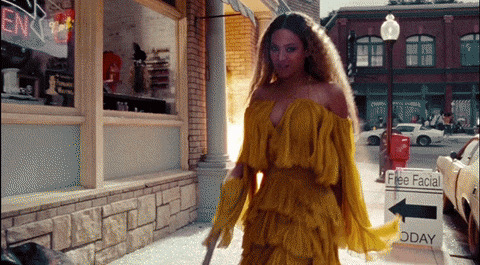 Thank you for your wonderful submissions and passionate opinions.
---
Are you a music or culture academic who would like contribute to this series? Please contact James Whitmore or Suzy Freeman-Greene