« C'est dans la boîte ! », le Podcast de la stratégie d'entreprise signé The Conversation France, vous propose l'étude de cas d'une multinationale bien connue des consommateurs et des citoyens. Julien Pillot, enseignant-chercheur à l'INSEEC School of Business and Economics, et Thibault Lieurade, chef de rubrique Économie + Entreprise, vous donnent rendez-vous deux fois par mois pour décrypter les aspects stratégiques les moins visibles… qui sont aussi les plus essentiels !
Retrouvez tous les épisodes précédents sur The Conversation France, Deezer et Spotify.
---
L'annonce-surprise de la montée de l'État hollandais au capital du groupe Air France–KLM à hauteur de 14 % (soit au même niveau que l'État français), fin février, a jeté un trouble : et si cette décision avait été prise pour reprendre la main après plusieurs épisodes délicats pour la compagnie aérienne française, dont celui, tristement et mondialement célèbre, de la chemise du DRH arrachée ? Quoi qu'il en soit, cette nouvelle donne laisse penser que des ajustements stratégiques se préparent, notamment pour faire face aux problèmes concurrentiels liés au positionnement d'Air France, aujourd'hui pris entre des offres plus haut de gamme et des offres agressives sur le plan tarifaire…
Pour aller plus loin
La nouvelle structure capitalistique du groupe Air France–KLM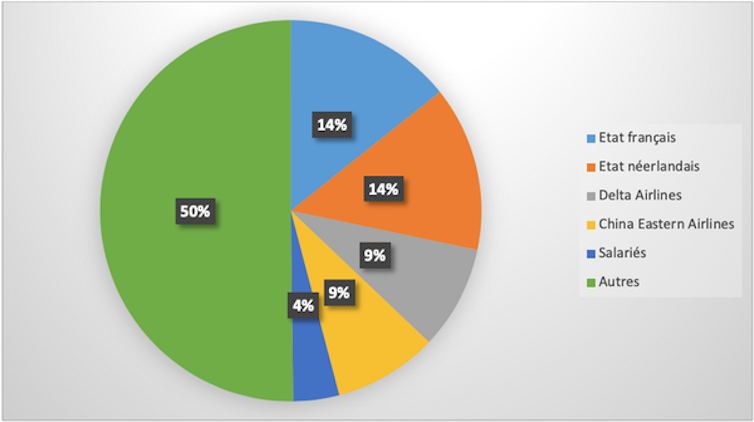 Évolution du cours d'Air France–KLM depuis la fusion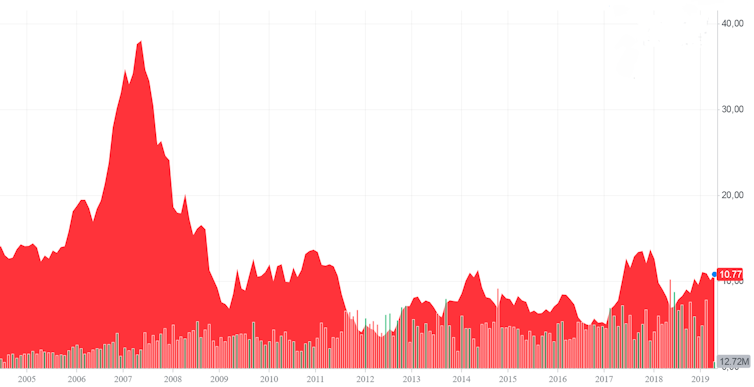 Évolution des résultats d'Air France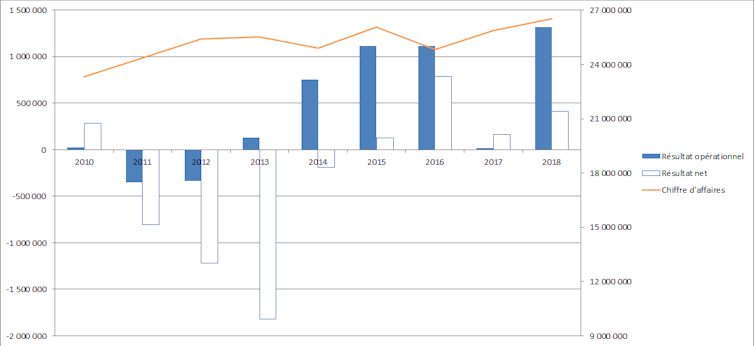 Des images qui ont fait le tour du monde…
L'analyse de l'équilibre au sein de l'alliance, par Michel Albouy (Grenoble École de Management)
---
Un grand merci à toute l'équipe du Scandle, 68 rue Blanche dans le 9e arrondissement de Paris, pour l'accueil dans son studio !