Airbnb, c'est aujourd'hui plus de cinq millions de logements dans 191 pays et 81 000 villes. Rien qu'en France, son deuxième marché mondial, la plate-forme compte 500 000 annonces. Une position acquise notamment via une politique tarifaire originale dans l'hôtellerie, puisque la commission est prélevée sur le voyageur plutôt que sur les propriétaires.
Ces derniers se sont ainsi rapidement tournés vers cette plate-forme jugée plus intéressante en termes de prix, ce qui a enclenché un cercle vertueux d'adoption : une offre plus large et diversifiée qui a attiré davantage de clients, qui en retour ont incité de nouveaux propriétaires à se positionner sur la plate-forme.
---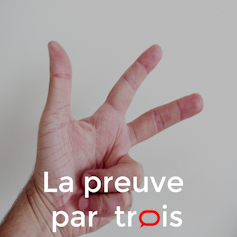 La preuve par trois : les experts de The Conversation déclinent 3 aspects d'une question d'actualité en 3 épisodes à écouter, à la suite ou séparément ! Dans cette série, Julien Pillot, enseignant-chercheur en Economie et Stratégie à l'INSEEC School of Business & Economics, décrypte les stratégies des géants du numérique pour devenir incontournables chez le consommateur au travers l'étude de trois cas : Uber, Amazon et Airbnb, auquel est consacré ce premier épisode.