Le géant de la distribution en ligne américain Amazon a bâti son succès sur des principes stratégiques contre-intuitifs pour les spécialistes, notamment la coexistence de plusieurs modèles censés, en théorie, se cannibaliser.
Le patron d'Amazon, Jeff Bezos, ne s'en est jamais caché : il vise, ce faisant, à proposer la meilleure offre possible au consommateur et, accessoirement, à attaquer les marges des acteurs établis dans un nombre toujours plus important de secteurs.
Mais cette stratégie est-elle tenable sur le long terme ? Surtout lorsque l'on sait que les profits d'Amazon demeurent très faibles au regard d'un volume d'affaires qui croît de façon exponentielle ? Quelles conséquences peut-on anticiper ? C'est ce que vous découvrirez dans ce nouvel épisode de « C'est dans la boîte ! », le Podcast de la stratégie d'entreprise.
Compléments d'information :
Comprendre en un coup d'œil le circuit de distribution d'Amazon :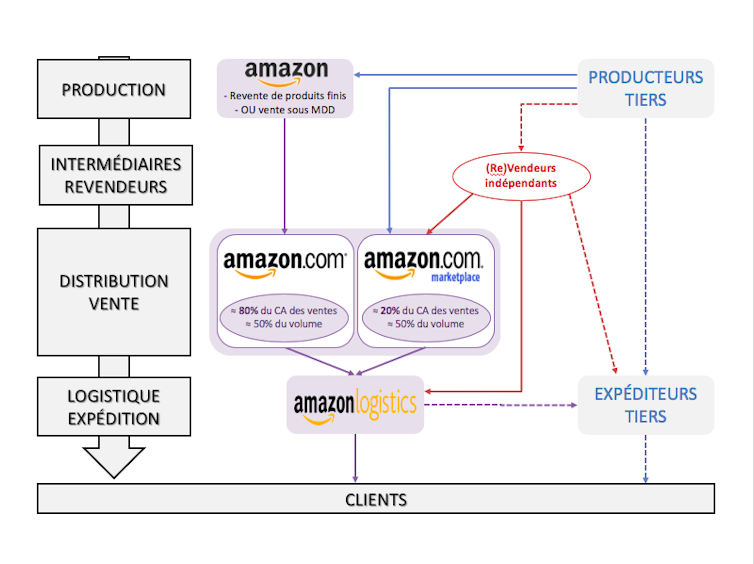 Évolution comparée du chiffre d'affaires et des revenus nets d'Amazon :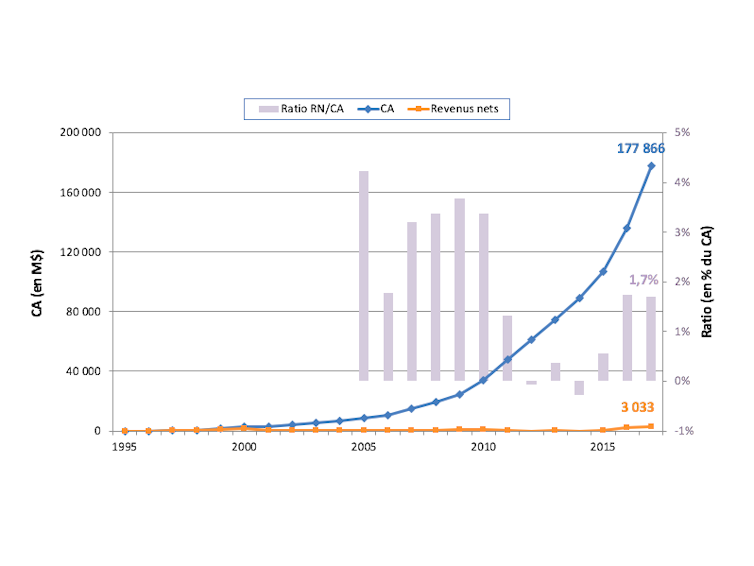 ---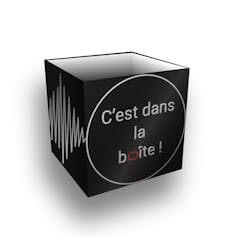 « C'est dans la boîte ! », le Podcast de la stratégie d'entreprise signé The Conversation France, vous propose l'étude de cas d'une multinationale bien connue des consommateurs et des citoyens. Julien Pillot, enseignant-chercheur à l'INSEEC School of Business and Economics, et Thibault Lieurade, chef de rubrique Économie + Entreprise, vous donnent rendez-vous deux fois par mois pour décrypter les aspects stratégiques les moins visibles… qui sont aussi les plus essentiels !