Le canal digital est de plus en plus plébiscité par les Français, notamment depuis la crise sanitaire. La modification des usages représente une opportunité pour le secteur du vin et de l'œnotourisme en particulier. Ainsi, de nombreuses innovations permettent aujourd'hui de répondre aux nouvelles attentes des consommateurs en matière d'expériences réelles et virtuelles.

Vente en ligne de produits œnotouristiques sur les sites des vignerons ou sur des plates-formes, visites et dégustations virtuelles, parcours géolocalisés sur la route des vins… toutes ces offres sont autant d'occasions pour les vignerons de valoriser leur production et leur savoir-faire.
---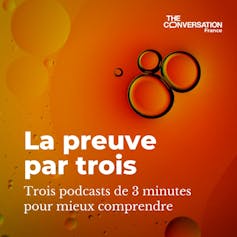 La preuve par trois : les experts de The Conversation déclinent 3 aspects d'une question d'actualité en 3 épisodes à écouter, à la suite ou séparément ! Dans cette série, Laurence Cogan-Marie, professeur à la School of Wine & Spirits Business de Burgundy School of Business, décrypte pour nous les évolutions à l'œuvre dans le secteur de l'œnotourisme. Au travers de trois analyses, nous verrons comment les acteurs viticoles s'adaptent à la demande et investissent dans un tourisme durable, local mais aussi digitalisé.