Contraints par la crise sanitaire, les vacanciers n'ont d'autres choix que de privilégier les destinations touristiques régionales. Cette situation avantage grandement les acteurs de l'oenotourisme qui profitent de l'engouement des Français pour des expériences locales, authentiques et enrichissent leurs gammes d'offres en conséquence.
Ainsi, le temps des vacances devient pour chaque touriste l'occasion de s'exercer aux métiers de vigneron ou d'œnologue et d'acquérir de multiples connaissances et savoir-faire.

Plus que le dépaysement, c'est bien l'immersion au sein d'un terroir et l'enrichissement personnel qui motivent un nombre grandissant de vacanciers, et ça, le secteur de l'œnotourisme l'a bien compris.
---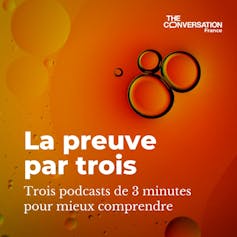 La preuve par trois : les experts de The Conversation déclinent 3 aspects d'une question d'actualité en 3 épisodes à écouter, à la suite ou séparément ! Dans cette série, Laurence Cogan-Marie, professeur à la School of Wine & Spirits Business de Burgundy School of Business, décrypte pour nous les évolutions à l'œuvre dans le secteur de l'œnotourisme. Au travers de trois analyses, nous verrons comment les acteurs viticoles s'adaptent à la demande et investissent dans un tourisme durable, local mais aussi digitalisé.