Depuis la crise de l'horlogerie suisse des années 1970-80, marquée par la diffusion à grande échelle des mouvements à quartz, l'industrie des montres de luxe n'a cessé de remonter la pente pour permettre aujourd'hui aux principaux acteurs d'afficher des taux de marge à faire pâlir d'envie dans bon nombre de secteurs. Une résilience qui a de quoi étonner à l'ère des téléphones mobiles.
Pour autant, le secteur est en proie à des problématiques stratégiques majeures. Les clients, de mieux en mieux informés, sont plus volatils que jamais. Jusqu'où les prix peuvent-ils grimper et compenser les coûts chroniques de surproduction ? Et comment les manœuvres stratégiques qui se jouent entre les grands groupes en coulisse sont-ils en train de façonner le devenir de cette industrie ? C'est ce que nous vous proposons d'aborder dans ce nouveau numéro de « C'est dans la boîte ! ».
Pour aller plus loin
---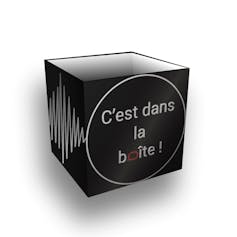 « C'est dans la boîte ! », le podcast de la stratégie d'entreprise signé The Conversation France, vous propose l'étude de cas de multinationales bien connues des consommateurs et des citoyens. Julien Pillot, enseignant-chercheur à l'INSEEC School of Business and Economics, et Thibault Lieurade, chef de rubrique Économie + Entreprise, vous donnent rendez-vous deux fois par mois pour décrypter les aspects stratégiques les moins visibles… qui sont aussi les plus essentiels !
Retrouvez tous les épisodes précédents sur The Conversation France, Deezer et Spotify.
---