Tout semble aller pour le mieux pour Netflix : en 2018, la plate-forme de streaming est devenue le premier producteur de films au monde, les investisseurs approuvent sa stratégie d'investissements massifs dans les nouveaux contenus (malgré la hausse de la dette qui l'accompagne), et l'entreprise dispose même d'un réservoir de croissance en termes d'abonnés. Bien sûr, la concurrence s'étoffe en face, entre la plate-forme concurrente d'Amazon et les projets de Disney ou de Warner avec HBO. Mais Netflix a pris suffisamment d'avance pour proposer un service dont l'heure de visionnage lui coûte moins cher que ce qu'elle coûte aux autres services. Pourtant, en cherchant bien, on peut déceler quelques menaces qui pèsent sur son succès à moyen et long terme. C'est ce que vous découvrirez en écoutant l'épisode N.6 de notre Podcast.
---
Pour aller plus loin
Le « temps de cerveau disponible », version Netflix

Le business model de Netflix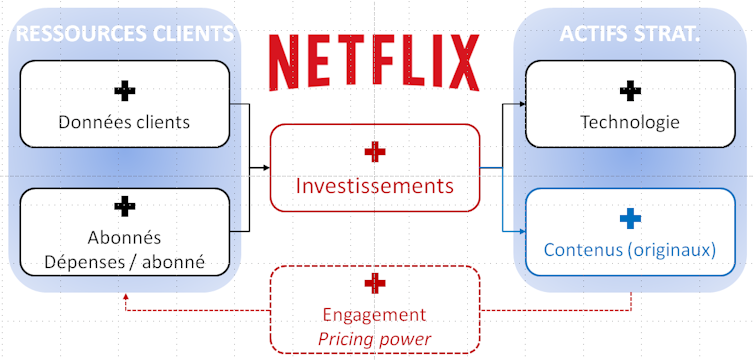 Netflix prépare un avenir plus grand que son présent.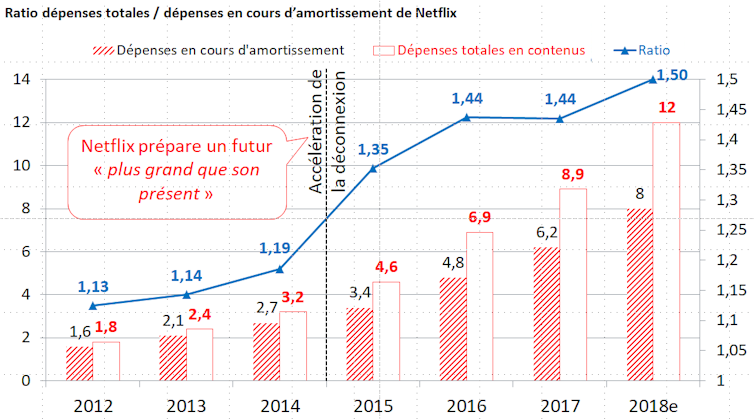 « Negative free cash flow will continue for many years. »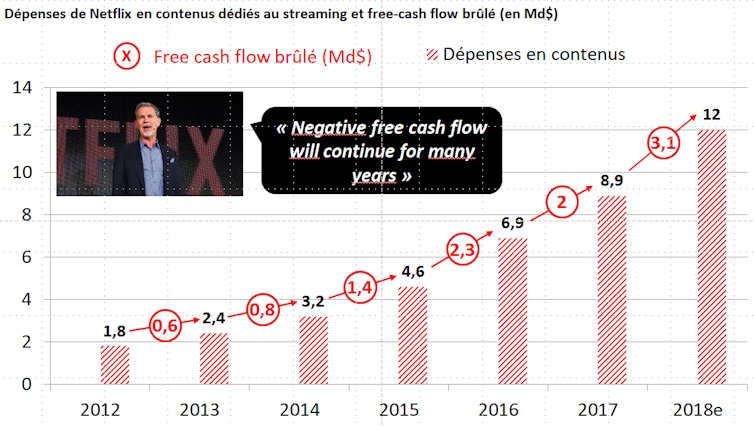 ---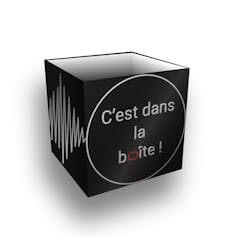 « C'est dans la boîte ! », le Podcast de la stratégie d'entreprise signé The Conversation France, vous propose l'étude de cas d'une multinationale bien connue des consommateurs et des citoyens. Julien Pillot, enseignant-chercheur à l'INSEEC School of Business and Economics, et Thibault Lieurade, chef de rubrique Économie + Entreprise, vous donnent rendez-vous deux fois par mois pour décrypter les aspects stratégiques les moins visibles… qui sont aussi les plus essentiels !
---