Dix ans après son lancement, Uber, le premier opérateur mondial de service de transport en voiture, est présent dans 63 pays, couvre 700 villes, effectue une moyenne de 14 millions de courses par jour, compte plus de 90 millions de clients actifs par mois, et dégageait en 2018 un chiffre d'affaire de plus de 11 milliards de dollars.
Cependant, le business model d'Uber reste très fragile. L'entreprise a encore perdu 1,8 milliard de dollars en 2018. Sa stratégie de déploiement de l'offre lui demande en effet de brûler énormément de cash. Pour l'instant, les investisseurs suivent… mais jusqu'à quand ?
---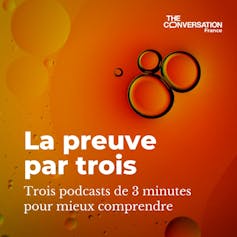 La preuve par trois : les experts de The Conversation déclinent 3 aspects d'une question d'actualité en 3 épisodes à écouter, à la suite ou séparément ! Dans cette série, Julien Pillot, enseignant-chercheur en Economie et Stratégie à l'INSEEC School of Business & Economics, décrypte les stratégies des géants du numérique pour devenir incontournables chez le consommateur au travers l'étude de trois cas : Amazon et Airbnb, et Uber auquel est consacré ce deuxième épisode.