Le marché des véhicules électriques est qualifié par les économistes de « défaillant » : il subsiste essentiellement au moyen de subventions et mécanismes incitatifs mis en place par l'État pour aiguiller le comportement des constructeurs et des clients. La convention citoyenne pour le climat plaide d'ailleurs en faveur d'une révision du système.
Mais comment mettre en place, en parallèle de ces incitations, une politique de taxation souvent très mal perçue par la société civile ?
---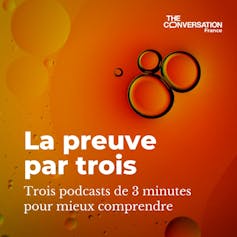 La preuve par trois : les experts de The Conversation déclinent 3 aspects d'une question d'actualité en 3 épisodes à écouter, à la suite ou séparément ! Dans cette série, Julien Pillot, enseignant-chercheur à l'INSEEC School of Business & Economics, revient sur trois propositions formulées par la convention citoyenne pour le climat : la controversée limitation de la vitesse maximale autorisée sur autoroutes, les mécanismes d'incitations pour les véhicules propres et le projet de taxe aux frontières.