Anita Heiss is one of the most prolific writers documenting Aboriginal experiences in Australia today through non-fiction, historical fiction, poetry and children's literature. Her memoir, Am I Black Enough for You?, was a finalist in the 2012 Human Rights Awards.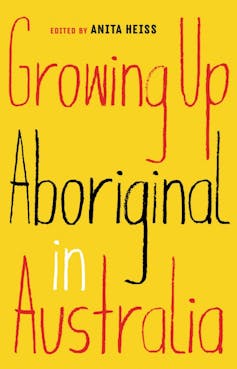 For her latest book, Growing Up Aboriginal in Australia, Heiss traded the role of writer for editor. The anthology includes 52 essays from First Nations writers spanning the breadth of society, from rural to urban, young to old, coastal regions to the country's interior, well known authors to emerging writers. There's even an essay by an opera singer, Don Bemrose, about his experience as what she calls a "double minority" – he's both Aboriginal and gay.
The result is a collection of stories that speaks to the strength of Aboriginal identity in Australia today, as well as the diversity of voices in the long marginalised Aboriginal literary community.
For this episode of Speaking With, Professor Jacinta Elston, pro vice-chancellor (Indigenous) at Monash University, spoke with Heiss about the process of making the selections for the anthology, the main themes explored in the essays and how she envisions the book being used as a reference tool in classrooms across the country.
---
Edited by Maggy Liu.
Anita Heiss is speaking at the Brisbane Writers Festival on Sunday, 9 September.
Read more: Love in the time of racism: 'Barbed Wire and Cherry Blossoms' explores the politics of romance
Subscribe to The Conversation's Speaking With podcasts on Apple Podcasts, or follow on Tunein Radio.
You can find more podcast episodes from The Conversation here.
Music