Australia finally has a new government after a protracted count. To understand how this political uncertainty is being seen elsewhere, we reconvened our panel of experts from the United Kingdom, United States, Indonesia and New Zealand to respond to the election results.
---
New Zealand can teach Turnbull how to manage crossbenchers
Grant Duncan, Associate Professor for the School of People, Environment and Planning, Massey University
It was no landslide election – more like a sinkhole into which an entire government almost got swallowed. One needs rose-tinted spectacles to call Australia's federal election a "win" for Malcolm Turnbull. It was a self-inflicted injury.
Turnbull may have borrowed his campaign mantra of "stable government" from his "role model", New Zealand Prime Minister John Key. Key used it repeatedly in the 2014 general election that gave him a third term in office.
Turnbull could now consult Key about how to manage crossbenchers. New Zealand has not had a single-party majority in its House of Representatives since the early 1990s. Proportional representation put an end to that.
At present, Key's National Party has 59 members in a House of 121 seats (NZ has no upper house). It has confidence-and-supply agreements with two one-seat parties and the two-seat Māori Party, thus giving New Zealand a "stable" National-led minority government. Kiwis have mastered the arts of minority government and of managing minor supporting parties.
Support for minor parties is evidently rising in Australia; the consequences are only masked due to an "unproportional" electoral system. But what Canberra calls a "hung" parliament is a perfectly normal parliament in Wellington.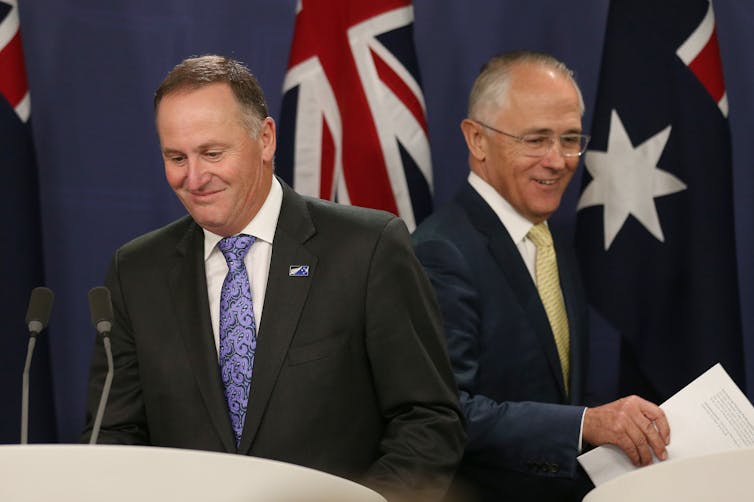 Indonesia isn't too reliant on a single party
Hangga Fathana, Lecturer in International Relations, Universitas Islam Indonesia
Indonesia wants strong and sustainable relations with Australia. This can be achieved with domestic political stability in both countries – but, more importantly, it needs to occur in Australia.
Australia's changing leaders over the last nine years has not particularly influenced Indonesia's perspective on Australian politics. Most Indonesians even think the leadership turmoil within the Labor Party during the Rudd/Gillard years had no impact on Australia-Indonesia relations; both leaders had regional engagement as a pillar of their government's foreign policy.
Indonesia's scepticism grew, however, when Tony Abbott became prime minister in 2013. His policy of towing back asylum-seeker boats raised tensions and received a lukewarm response from Indonesia. Indonesia's former president, Susilo Bambang Yudhoyono, who was known for his "zero enemy" foreign policy, said he felt betrayed by Abbott's handling of a spying scandal.
Australia's change of prime minister in September 2015, from Abbott to Malcolm Turnbull, sparked little hope for more stable relations with Indonesia. Turnbull's visit to Indonesia was expected to start a healing process for the relationship. This hope, however, has not completely come to pass – Turnbull continues to support Abbott's asylum-seeker policy.
Having watched Australia's changing leaders, hung parliaments and voters shifting away from the two major parties, Indonesia has learnt not to be too reliant on any particular Australian political party or figure.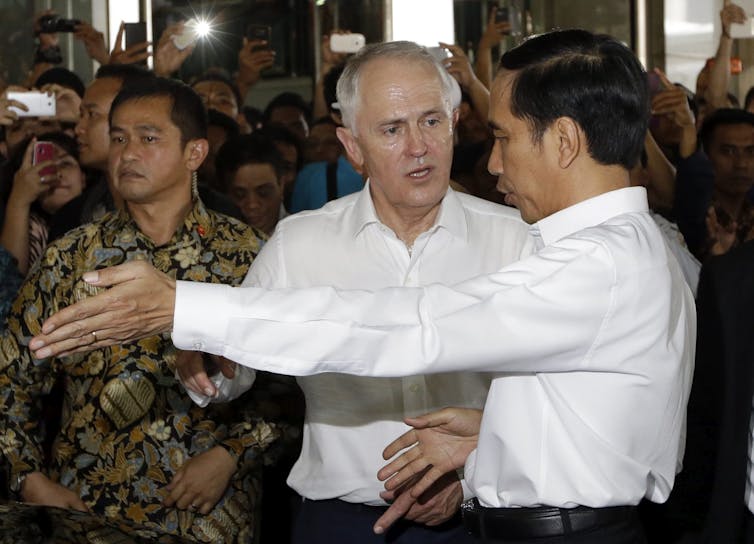 United States is more worried about Pauline Hanson
Alan Tidwell, Director of the Center for Australian, New Zealand and Pacific Studies, Georgetown University
Too much can be made out of the implications of Australia's political turmoil. Either the Coalition or Labor would have suited Washington just fine. Democratic processes, after all, made the confusion.
Officials in Washington understand the concepts of hung parliament and coalition and minority governments. No doubt they'd prefer greater stability, but they can certainly cope with the structural instability that democracy can bring about.
Should a second election be called to resolve the political deadlock, Washington would have no basis to complain about the campaign's length.
More troubling, however, will be coming to terms with the likes of Pauline Hanson. The US already has to grapple with a Trump candidacy – adding Hanson to its plate may be beyond the pale.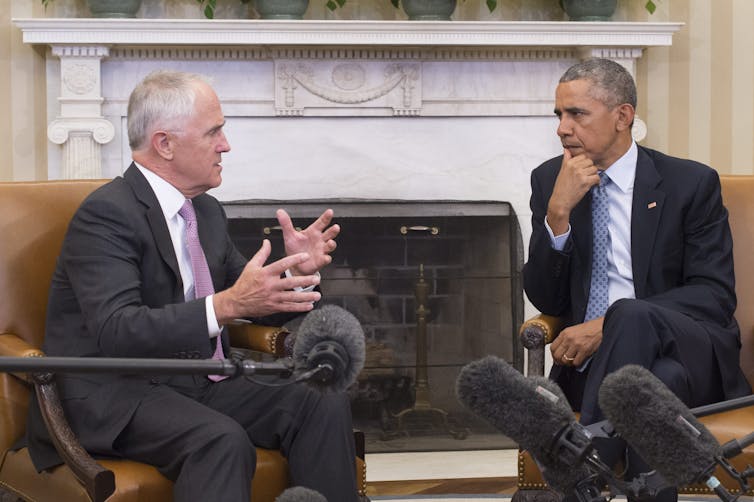 United Kingdom is dealing with its Brexit hangover
Andrew Mycock, Reader in Politics, University of Huddersfield
It's unlikely that many within the UK Conservative Party will have taken much notice of the keenly contested Australian federal election. The extraordinary nature of UK politics in the wake of Brexit has left little time to consider the fortunes of others.
There are, however, at least two important reasons why the Conservatives could expand their post-Brexit political viewfinder and re-engage with Australian conservatives.
First, the Conservatives urgently need political allies on the world stage in the wake of the Brexit vote. Political links with moderate European centre-right parties have steadily deteriorated in the past decade.
The principle source of such tensions was the Conservatives' departure from the main European centre-right parliamentary group, the European People's Party Group, to form the rival European Conservatives and Reformists group in 2009.
However, it is the chaotic nature of Brexit that will likely see the Conservatives pushed to the fringes of European centre-right party politics, thus strengthening the need to develop political alliances with like-minded parties elsewhere.
Second, the Conservative government will need to move beyond the aspirational rhetoric expounded by leading Brexit supporters about the potential of a new Anglospheric alliance based on shared culture, language, history, and economic and political values.
Proponents will need to solidify the Anglosphere through the development of trade, diplomatic and security links that go beyond the lauding of a sepia-tinted "old world order".
Following the release of the Chilcot report into the UK's decision to enter the Iraq war, which has undoubtedly strained Anglo-American Atlanticism, a post-Brexit Conservative government is likely to seek to strengthen ties with Australia in particular.
There is, however, considerable doubt as to the political will within Australia's Coalition government to upset the delicate international networks that have allowed it to balance relations with China and the United States in the Pacific region.