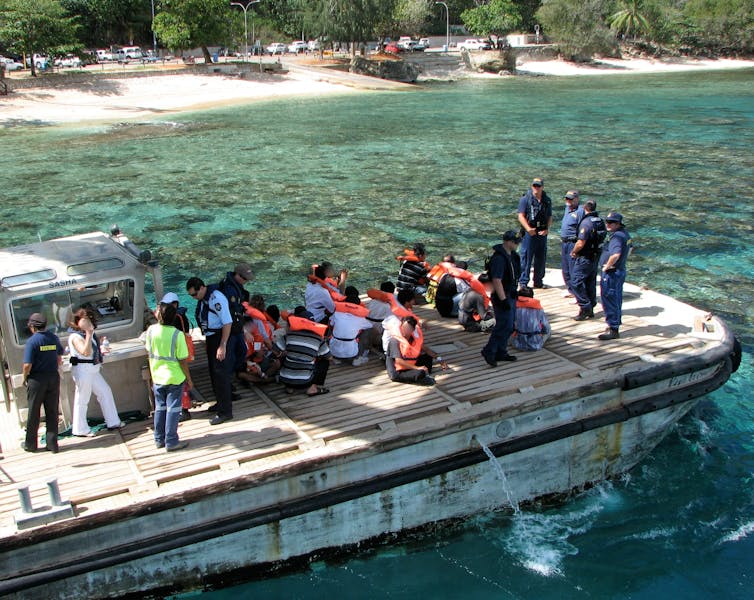 This article was co-authored by Angela Nickerson.
In the current political impasse concerning the off-shore processing of asylum seekers, all parties converge on one key priority: preventing asylum seekers from undertaking perilous boat journeys to Australia.
Australia implements a range of interception immigration policies designed to manage the flow of regular and irregular migrants (including asylum seekers), and to deter individuals without proper authorisation from arriving in this country. But beyond discussion of mortality, there is inadequate consideration of the effects these strategies have on asylum seekers' mental health.
Mandatory detention
Research has demonstrated that restrictive immigration policies of interception and deterrence have adverse effects on the health and wellbeing of the individuals they are designed to deter.
Mandatory detention has repeatedly been shown to have a substantial negative impact on the health of asylum seekers.
The stress factors associated with indefinite confinement have been well documented. Detainees face ongoing uncertainty and reduced control over their future, limited access to legal resources and proximity to others exhibiting significant levels of psychological distress, to name a few.
Despite years of reform, these factors remain the mainstay of the detention experience. They are known to lead to the development of mental health problems such as depression, anxiety, post-traumatic stress disorder, and self-harm. This compounds the effects of any pre-migration exposure to war and refugee trauma, undermining recovery.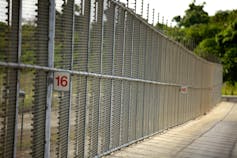 Despite increases in provision for mental health services in detention settings in Australia, health outcomes remain poor. Rates of mental illness are much higher amongst asylum seekers in detention than in community settings, and mental health symptoms increase with time spent in detention. This commonly results in prolonged psychological difficulties and functional impairment, even after refugee status has been granted. These findings underscore the toxic impact of the detention environment on the mental health of asylum seekers.
Temporary protection visas
Temporary protection visas (TPVs), routinely issued by the Australian Government from 1999 to 2008, were found to be extremely harmful to mental health.
Between these years, TPVs were automatically granted to all individuals found to be genuine refugees but who had arrived using irregular migration channels, including by boat. TPV holders were restricted from accessing essential benefits, services and family reunification programs, and they lived with the overshadowing possibility of repatriation to their home countries.
Reports from centres working with refugees across the country quickly identified TPV holders as a unique group who were unable to recover from their traumatic pasts while their futures hung in limbo. This was followed by research identifying TPV holders as experiencing unremittingly high rates of mental health issues and resettlement difficulties, compared to refugees who had been granted permanent protection visas.
All TPVs were reverted to permanent protection visas by the Labor Government in 2008. Research has shown that exchanging temporary for permanent visas reduced psychological symptoms amongst refugees.
One of the most concerning aspects of the recent spurt of political discussions around interception measures has been the Coalitions' commitment to reintroduce TPVs, neglecting this evidence of harm. The reintroduction of TPVs would significantly undermine recent steps taken to improve the health and wellbeing of asylum seekers.
Interception
The government's interception policies also have hidden impacts on the health of asylum seekers. These strategies include stringent visa restrictions indiscriminately applied to whole populations, and the imposition of large fines on airline carriers for transporting passengers without adequate documentation.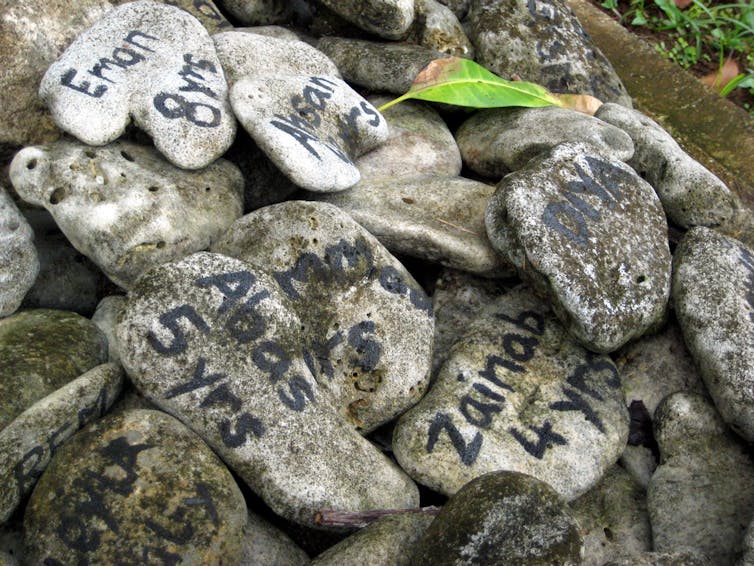 Consequently, potential asylum seekers are either obliged to remain in unsafe situations or seek risky, circuitous routes, often with disastrous consequences, rather than simply buying an inexpensive plane ticket. Such conditions render it impossible to recover from the impact of persecution, instead increasing the psychological effects of exposure to trauma.
These serious but covert repercussions for the physical and mental wellbeing of asylum seekers are frequently overlooked in national political debates that are incessantly focused on irregular boat arrivals.
Preventing recovery
Common stress factors are amplified by each of these restrictive immigration policies and collectively act to undermine good mental health.
Fundamentally, these interception policies not only fail to protect asylum seekers, negating the commitment Australia has made as a signatory to the UN Refugee Convention, but also actively detract from physical and mental health by directly erecting barriers to recovery from trauma.
Mass disaster research has shown that conditions of safety and predictability are vital to recovery from trauma.
Recovery is the norm among refugee groups when provided with a stable environment and access to resources that promote personal independence and positive resettlement.
An example comes from Australian's own migration history: Vietnamese refugees arriving in Australia from the late 1970's have prospered as a dynamic immigrant community that actively contributes to the cultural and economic development of Australia. Their migration occurred at a time when no policy of deterrence was in operation as there was global support for the stable resettlement of refugees. Consequently, and in spite of significant exposure to traumatic events, this population exhibits very low levels of mental health difficulties.
The cornerstone for good policy
Encouraging positive health in asylum seekers must be a cornerstone of all asylum seeker policy design.
The Australian government has demonstrated some consideration of health factors in its Malaysian solution by highlighting the need for a safe environment in which applications for asylum can be processed while actively discouraging hazardous journeys by boat.
But this policy, and the alternative policies being advocated by the opposition, falls short of addressing the health impacts of the policies currently in place.
It is critical that accumulating evidence documenting both the positive and detrimental factors affecting mental health are incorporated into asylum seeker immigration policy.
This will not only prevent further harm, but also assist refugees to recover from the impact of trauma and persecution, in order to build new lives as healthy, functioning members of Australian society.
---
Read the rest of The Conversation's asylum seeker coverage:
Asylum seekers and Australia: the evidence
The Conversation panel on asylum seekers: meet the experts
Infographic: global refugee populations 1975-2010
Refugee intake starts in the region: making a difference in regional burden sharing
Refugees and asylum seekers in Malaysia: the good, the bad and the unexpected
What does the Australian public really think about asylum seekers?
Resettling refugees: the evidence supports increasing our intake
What role does Australia play in accepting the world's refugees?
Who are Australia's 'boat people', and why don't they get on planes?
Uncomfortable truths: busting the top three asylum seeker myths
There's no evidence that asylum seeker deterrence policy works
There's more to regional collaboration than the Malaysia Arrangement
Asylum seekers in Indonesia: why do they get on boats?
Preventing deaths at sea: asking the experts on asylum seekers