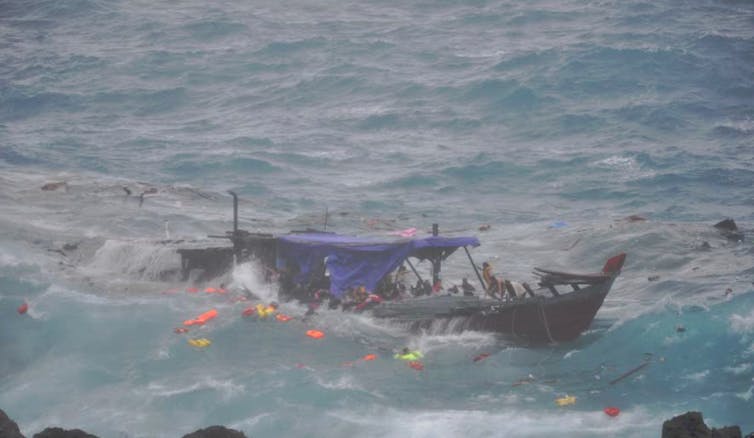 When asylum seekers die at sea it is time to reflect, but it is also time to evaluate evidence to come up with workable, sustainable and just solutions.
It is time for academics to inform this debate, advancing and evaluating the research. Angus Houston and his Expert Panel are making their assessments and crafting their advice to the Prime Minister. Academics need to do the same.
There is now a clear opportunity for research to influence the future of asylum and border control in Australia. Whether it is embraced is a matter ultimately for federal Parliamentarians and beyond the control of researchers. But this is no time to be put off by the historical disconnect between policy and evidence.
There is a rich vein of research on asylum and border control across a range of disciplines. But for too long this knowledge has been held in silos within universities. For too long has it been excluded from debate in favour of shrill, reactionary policies, or has proven timid in getting out of academic straitjackets and into the cut and thrust of what is to be done.
Research at its best can identify the nature and scale of "the problem" and consider new approaches. In the past weeks, the politicking on asylum has been exposed as insufficient, even impotent, in comprehending the key issues, let alone preventing deaths at sea.
The political quagmire reveals the ineptitude of all political parties in understanding and responding to the breadth and depth of the issues. Genuinely new, evidenced-based options have not been forthcoming from government departments that for over a decade have been mired in policy backfill. Academics are now in a position to assess the depth of research across the country and ask, how does this rigorous research base speak to the issues at hand and what might be done about them?
This is not about just getting "something done", it is about workable, just solutions that will prevent the deaths of asylum seekers seeking irregular entry into Australia.
The Houston expert panel
In the wake of the Parliamentary debacle on asylum, the government set up the Houston Expert Panel. Former Chief of Defence Angus Houston along with Paris Aristotle and Michael L'Estrange have been asked to advise on:
how best to prevent asylum seekers risking their lives by travelling to Australia by boat;
source, transit and destination country aspects of irregular migration;
relevant international obligations;
the development of an interrelated set of proposals in support of asylum seeker issues, given Australia's right to maintain its borders;
short, medium and long term approaches to assist in the development of an effective and sustainable approach to asylum seekers;
the legislative requirements for implementation; and
the order of magnitude of costs of such policy options.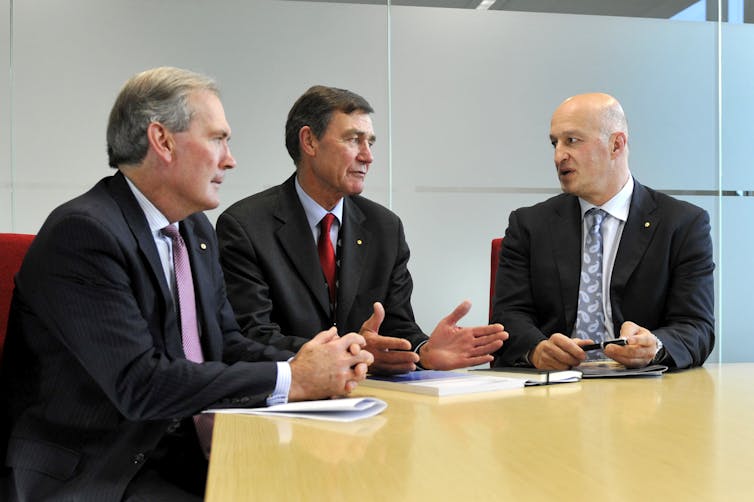 The Houston Expert Panel will be meeting with government, non-government organisations and individuals. This will undoubtedly include representations from Australia's universities. But consulting over such a limited period of time cannot possibly capture and synthesise research undertaken across the suite of issues that require consideration.
The Conversation's expert panel
To this end, The Conversation has assembled an expert panel on asylum to engage with research and researchers around the country and throughout the region.
Over the coming week, members of the panel and other leading academics will consider what research can tell us about the loss of lives at sea en route to Australia.
In the second week, the panel will use this research to form a set of policy responses. During this period, panel members will debate through a blog the various aspects of the research and the policy options and implementation.
We need you and your research
But we are not just relying on the panel of academics to identify and assess the evidence. We have begun assembling a repository of the best academic research in the country, and we want to hear from you. You can submit your work to our research pool by posting in the comments emailing politics@theconversation.edu.au.
Please include a one-sentence summary or alternatively some key words for ease of access, and note if you consider it to be speaking directly to one or more of the government's terms of reference.
The aim is to bring university research to the table and put together a set of proposals directly addressing the Houston terms of reference. But let it be clear: this is not another opportunity for general opinion and commentary, but rather robust analysis of the evidence.
We want the full glare of academic analysis to be considered by the Houston Expert Panel. We want to find research on asylum and border control that has not just a distinctly Australian, but a distinctly regional character that speaks to a larger sphere of influence.
Radio broadcaster Neil Mitchell described the expectations placed upon the Houston Expert Panel as a "hospital handpass". It doesn't have to be.
Over the past dozen years Australian researchers, border protection personnel, refugee advocates and lawyers have amassed impressive experience and evidence as to how we can better respond to those seeking protection in entirely decent, manageable and low fuss ways.
Over the same period, the public has shifted considerable ground in moving towards a much more responsible and engaged approach to asylum and to our place in the region. Taking account of this research, expertise and shifting attitudes can help piece together this puzzle.
---
We're also interested in the views of The Conversation readers: what should our panel consider as it addresses the asylum seeker debate? Leave your comments below.
---
Read the rest of The Conversation's asylum seeker coverage:
Asylum seekers and Australia: the evidence
The Conversation panel on asylum seekers: meet the experts
Infographic: global refugee populations 1975-2010
Refugee intake starts in the region: making a difference in regional burden sharing
Refugees and asylum seekers in Malaysia: the good, the bad and the unexpected
What does the Australian public really think about asylum seekers?
Resettling refugees: the evidence supports increasing our intake
What role does Australia play in accepting the world's refugees?
Who are Australia's 'boat people', and why don't they get on planes?
Uncomfortable truths: busting the top three asylum seeker myths
There's no evidence that asylum seeker deterrence policy works
There's more to regional collaboration than the Malaysia Arrangement
How immigration policy harms asylum seekers' mental health