Many Indigenous athletes have represented Australia at the Summer Olympics. But, in Pyeongchang, figure skater Harley Windsor is set to become Australia's first Indigenous Winter Olympian.
While Windsor's selection deserves celebration, it's surprising it has taken until now for an Indigenous Australian to compete at a Winter Olympics.
A northern hemisphere legacy
Many of the sports included in the Winter Olympics are expensive to compete in and typically involve travel to specialist facilities. The costs often force Winter Olympians to turn to alternative funding sources to support their efforts.
Winter sports are associated with northern hemisphere countries, particularly those from Europe and North America. As a result, the sports on show at the Winter Olympics are often:
… dominated by children of white families, many of them fairly wealthy.
Despite these sentiments, participation at the Winter Olympics is not confined to the global north, or rich white kids. South American involvement started with Argentina at the second Winter Olympics in 1928. Africa has been represented at the Winter Olympics since 1984; both Nigeria and Eritrea can now be added to the growing list of African nations to have competed.
Jamaica will again compete in Pyeongchang. Its first involvement in the 1988 Calgary Olympics was mythologised in the film Cool Runnings, which (inaccurately) portrayed its participation as somewhat comedic. The country has since participated at several Winter Olympics, finishing as high as 14th in the four-man bobsled in 1994.
Winter sports are also popular in Australia, which claims to have the world's oldest ski club, formed in 1861. The inclusion of new events will increase the appeal of winter sports across the world. It's claimed that Pyeonchang will be the most diverse Games ever.
---
Read more: Snowboarding and freeskiing got to the Olympics by carving their own path
---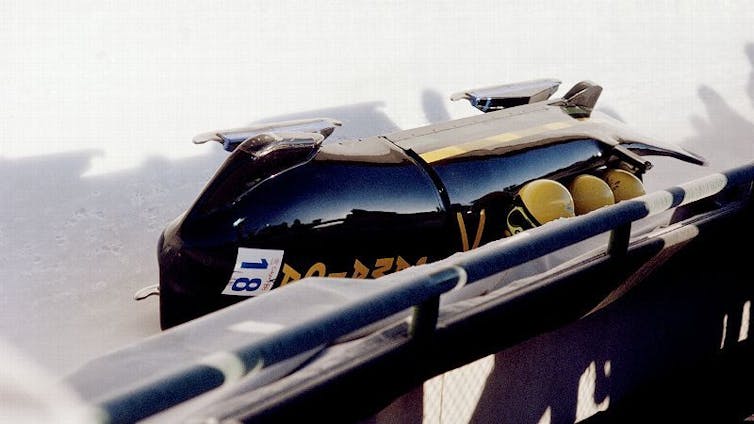 Global Indigenous participation at the Olympics
Indigenous Canadian athletes (First Nations, Inuit and Métis) have competed at the Winter Olympics for more than 80 years. Many have won medals: Kenneth Moore, a Peepeekisis First Nation man, won gold in ice hockey at the 1932 Lake Placid Olympics.
Ice hockey players Brigette Lacquette (from the Cote First Nation, and the first First Nations woman on Canada's hockey team) and Rene Bourque (Métis), and curler Kevin Koe (a Gwi'chin First Nation descendant) will represent their First Nations and Métis communities in Pyeongchang.
Another noteworthy moment occurred when Norway hosted the 1994 Winter Olympics. Sámi man Nils Aslak Valkeapää arrived on skis before opening the games with a yoik (a traditional form of singing). This entrance was symbolic given it is believed the Sámi people invented skis before 2,500BC.
Indigenous Australian representation
Indigenous Australians have had much greater involvement at the Summer Olympics and Paralympics, with more than 40 Olympic and 11 Paralympic representatives over time.
The consistent representation means generations of role models have paved the way for ongoing ambitions to compete in Summer Olympic sports. But the lack of role models in winter sports may be inhibiting intent (and interest) from within the Indigenous Australian community.
Historically, Indigenous Australian athletes have been typecast as being more suited to a small number of sports they are "born to play" as a result of "40,000 years of hunting and gathering". While this idea "celebrates" the "natural" and outstanding athletic skills of Indigenous Australian athletes, it also ties in with cultural stereotypes where success is due to innate physical capacities, rather than hard work.
---
Read more: Booing Adam Goodes – racism is in the stitching of the AFL
---
Along with few role models, these notions may have undermined Indigenous Australians' aspirations in other sports, such as those included in the Winter Olympics. They also have negative implications for sport governing bodies that are implementing strategies to maximise inclusion and further opportunities for athletes from diverse backgrounds.
From western Sydney to Pyeongchang
Being the first to break barriers and achieve something significant is not easy.
Windsor grew up in western Sydney – a region that's more likely to be associated with rugby league or cricket. His entry into the world of winter sports reportedly occurred by accident, when he stumbled upon an ice rink in Sydney's west.
His rise has been rapid, particularly since being paired with Russian-born Ekaterina Alexandrovskaya in 2015. His story demonstrates that, regardless of background and stereotypes, success can be achieved with the right support from family, peers, coaches and sport governing bodies.
A descendant of the Weilwyn, Gamilaraay and Ngarrable peoples, Windsor is a proud Indigenous man whose visibility before, during and after these Winter Olympics may just be the catalyst to inspire future generations of Indigenous Australian athletes.