Hey luvvies! We've made it! 2014 is in the bank – and here's what we did, what you read, how we all came through it.
Think of the following as a music festival: loads of highlights, one after the other. Read them until you're reduced to a quivering pulp.
In that festival spirit, we covered – deep breath, a few lunges – the Sydney Festival, the Adelaide Biennial, Melbourne Fringe, Sydney Biennale, Adelaide Festival, Brisbane Festival, Melbourne Writers Festival, Sydney Writers Festival, Melbourne Fashion Festival, Fashion Week Australia, Sydney and Melbourne's film festivals.
Our Indigenous coverage included the stellar "Dreamtime" series, by Christine Nicholls, traversed fashion, music, design, visual arts, TV and film.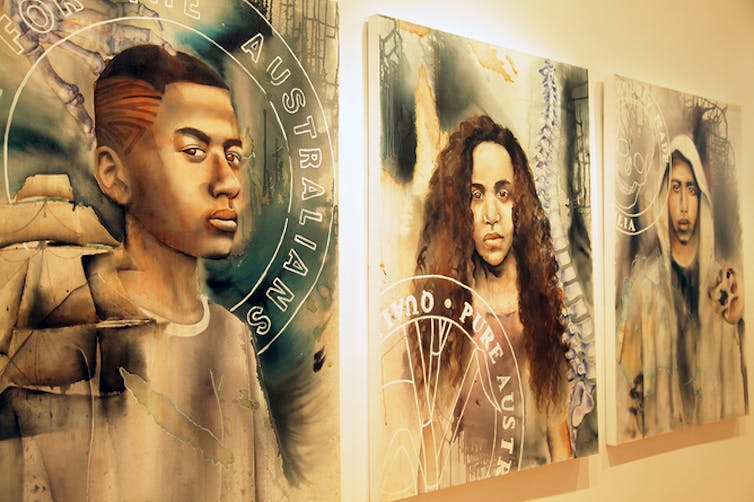 In other film news, we tried to peek behind the public persona of Cate Blanchett at the Golden Globes; thought long and hard about the Oscars, at which the Aussie accent was often heard.
The Great Gatsby blitzed the AACTA awards in January, and Deb Verhoeven argued that Australian cinema isn't dead. We also paid tribute to the Whitlam government's embrace of arts and screen culture in Australia.
In March, our in-depth coverage of Sydney Biennale's split from its major sponsor Transfield brought new perspectives to the politics of arts funding, artist boycotts and philanthropy. In June, Opera Australia had a boycott threat of it own, relating to the Georgian soprano Tamar Iveri. The Klinghoffer protests at the Met in New York in October showed opera's contemporary relevance.
Like all years 2014 was a doozy for dying, as reflected in our many obituaries. Take your pick from Maya Angelou, Rik Mayall, Peaches Geldof, Bobby Womack, Peter Sculthorpe, Gavin Jones, Robin Williams, Lauren Bacall, Richard Attenborough, Joan Rivers, Philip Seymour Hoffman and Pete Seeger.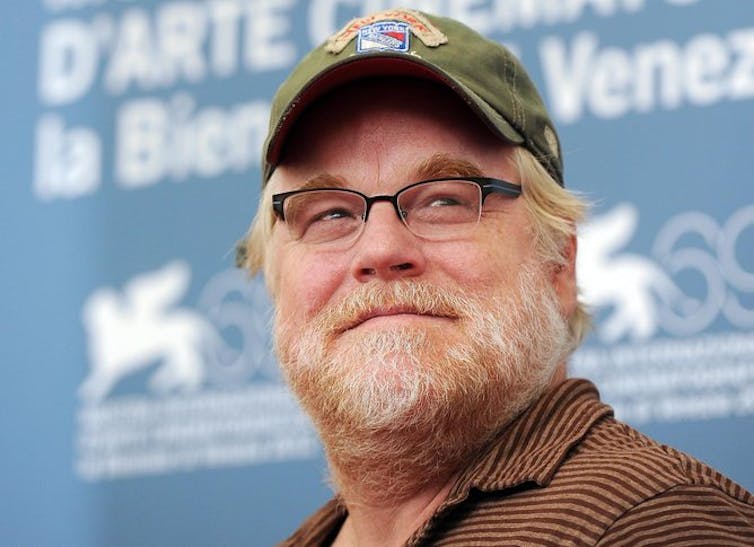 It was a year of terrific voices on feminism in literature, music, mainstream media, social media, television, comedy and gaming.
The role of our public broadcasters, ABC and SBS, were under intense scrutiny before the 2014 federal budget in May, and our series on the Future of Public Broadcasting considered key issues.
In arts policy, we dived headlong into the budget, OzCo's new strategic plan and the importance of ABS arts and sports data to better understand our culture.
In books, we looked at prizes such as the Stella, the Miles Franklin, the Man Booker, the Prime Minister's and even the Most Underrated Book of the Year.
Our The Case For series nominated Australian books – fiction or non-fiction, contemporary or historical – that authors thought deserved closer attention. Got an idea for another one? Hint, hint hint, hint, hint, hint, hint … DROP US A LINE!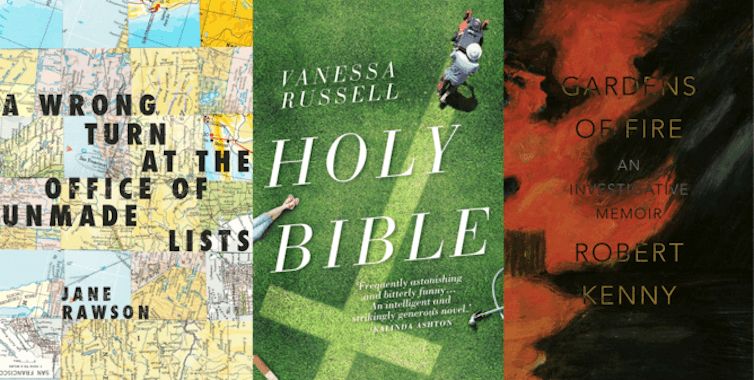 The topic of anonymous book reviews got a little hotter than we'd expected, with a back and forth of articles that drew academic blood.
Things continued to build (pun win!) with our architecture coverage. Our Sublime Design series took a closer look at some design classics such as the Moog synthesiser and Lego. We ran comment on the 2014 National Architecture Awards and on the Frank Gehry effect in Sydney.
And rest assured news/calligraphy hounds, when a new font breaks, we're on it.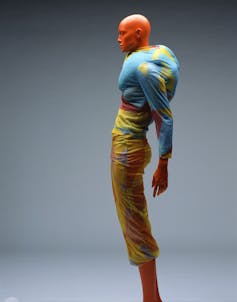 Clothes took over our galleries this year, from the Golden Age of Hollywood in Brisbane to Jean Paul Gaultier and his fashion stripe in Melbourne. And our Story of series explained the origins of iconic fashion items from tweed to the top hat.
Visual art is amazing, in case you hadn't noticed. We ran loads on this, as you'd expect, including Sasha Grishin on how hierarchies happen in contemporary art, Ted Snell on Western Australian's exclusion from the national art conversation, and Joanna Mendelssohn on mass media's influence on visual culture.
It's been an interesting year in Australian digital copyright law, with many of us wondering what's at stake in the debate, particularly if it would delay our Monday night viewing of Game of Thrones.
We used the 2014 World Cup, the Winter Olympics and the Tour de France as an excuse to talk about Brazilian street art, architecture and the samba; brilliant Russian writers, Sochi on screen and whether the French still care about the Tour.
Our series on public morality generated much discussion, as did our ongoing series on the history of violence and another on death and dying.
Before you check out for the year, take a look at our end of year series, see a summer art blockbuster, hark back to the Christmas's pagan origins and enjoy some jolly good Christmas pud.
Top ten Arts + Culture stories by readership in 2014
Are you an academic or researcher? Would you like to write for the Arts + Culture section of The Conversation? Contact us with your idea.