So, yes, that's another year, folks. Here's a rough overview of what we did in our Arts + Culture coverage. If you liked it, let us know. If you didn't, well, let us know anyway – it's (almost) always nice to hear from you.
Arts policy
The year was dominated, in Australia at least, by changes to arts funding, primarily through the unexpected creation, in the May budget, of the National Program for Excellence in the Arts (NPEA), which saw a proposed A$104.7 million of funds redirected to that new body, a move that threatened – it was argued – the cherished arms-length funding principle of the Australia Council.
To say the proposed changes, ushered in by then Minister for the Arts George Brandis, were unpopular, would be an understatement.
A bit of number crunching suggested ideology rather than hard evidence was behind the move – and a Senate Inquiry into Arts Funding received more than 2,200 submissions, mostly protesting the changes.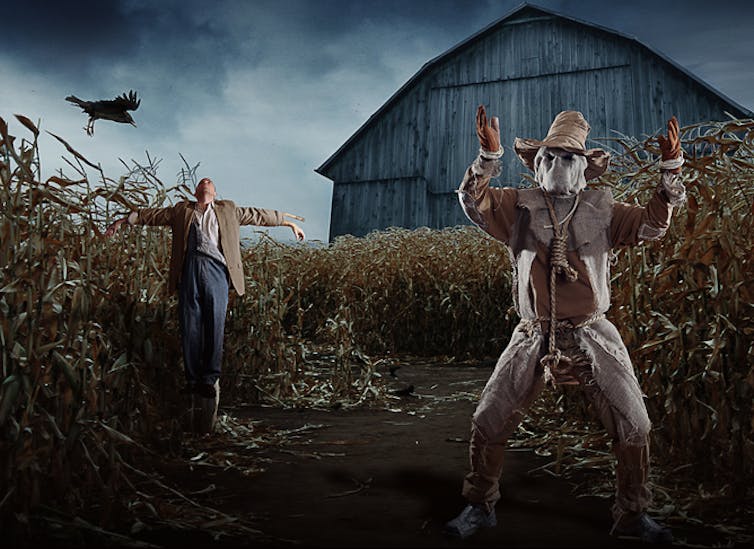 Writers and publishers were deeply concerned, and videogame designers no less so.
Amid claims that the big national arts organisations were failing to stand up for those in the small to medium arts sector, we looked at some effective strategies to "free the arts" and other ways to productively frame the debate.
In November, under the new arts minister Mitch Fifield, the NPEA was replaced with a new body, Catalyst — Australian Arts and Cultural Fund, which – according to our expert panel – went some way to making amends for the NPEA. But only some way, with only marginal gains – if at all – for the artists and organisations deemed to be most at risk.
Needless to say, the issue remains contentious and the message coming through time and again was that artists – despite signs to the contrary – are not playthings for the government.
Music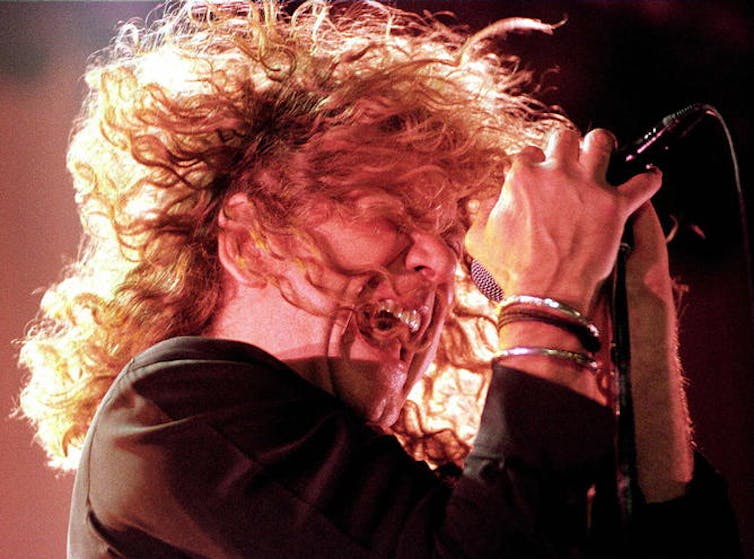 In a state of happy, growling rage we offered an appreciation of a traditionally maligned musical genre, extreme metal, considered the links between ISIS propaganda and gangsta rap videos, and asked – in all seriousness – what Pluto (the would-be planet, not the dog) might sound like, given our long-standing musical love affair with the cosmos.
Still in space, but in a galaxy further, much further away, we offered a sound fetishist's guide to the Star Wars universe, discovering in the process that:
Chewbacca's expressive groans are a carefully composed mix, courtesy of a walrus, bears and a number of other animals, some sick at the time of recording.
Who knew?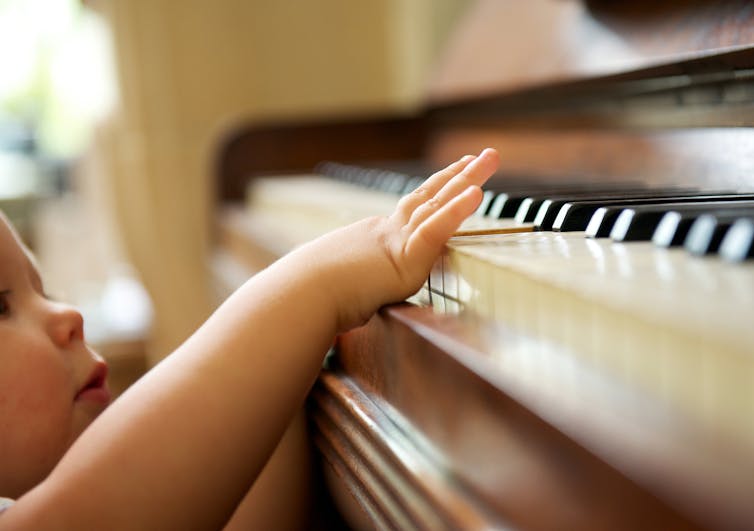 After getting back to basics with a few of our music pieces – such as: what is a song? – we were pleased to report on new research showing that jamming with toddlers is even better for their development than reading.
Visual art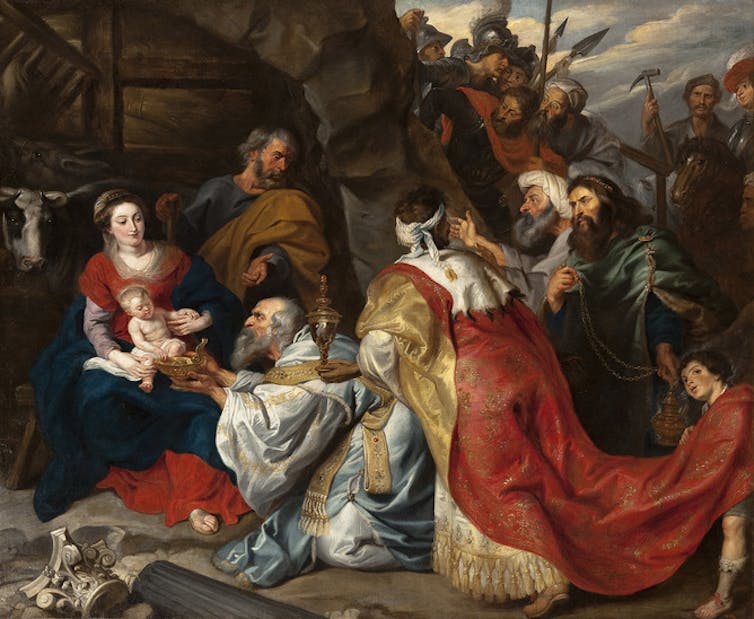 Kit Messham-Muir gave us an overview, in December, of what visual art in 2015 looked like from his perspective.
From ours, it was as engrossing as ever. Among the standout pieces we ran were those on Aleks Danko, Bill Viola, James Turrell, Trent Parke, ST Gill, Ian North, and Australian Surrealism.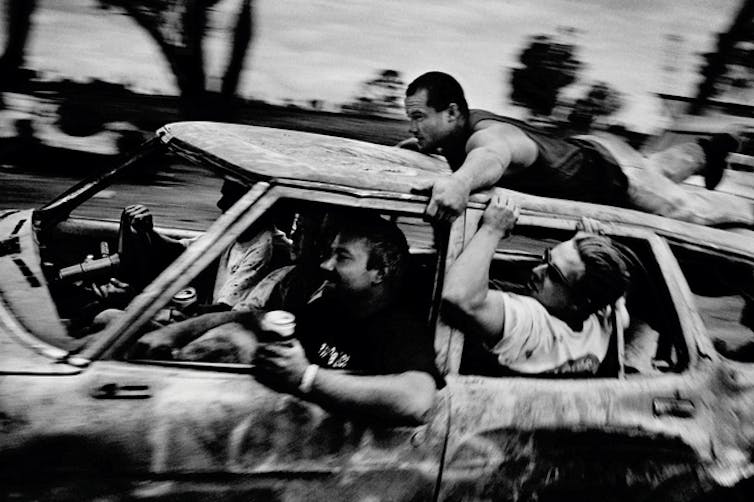 Two visiting shows of note were Masterpieces from Scotland, and Masterpieces from the Hermitage. And among the big prizes, we offered some perspective on the 2015 Archibald Prize and the – deeply flawed? – Wynne Prize.
Books
In books, we ran reviews, of course, but we were mightily concerned by questions surrounding the book industry and writing, such as how to read the Australian book industry in a time of change, and the long-awaited, "better than nothing", Book Council of Australia, which – in a twist of fate worthy of a particularly nonsensical airport thriller – was canned before it even began.
The heated debate around parallel import restrictions on books has only just begun, and will continue well into 2016, if not beyond.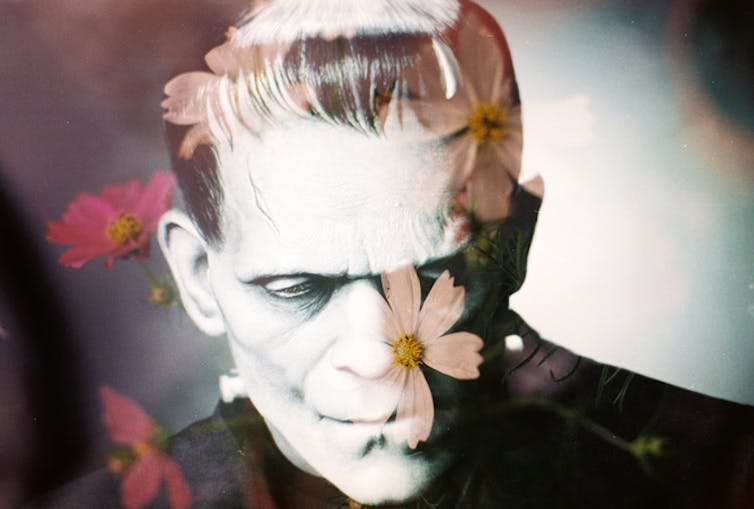 We did our best to get under the skin of speculative fiction, science fiction and scientific romance, pondered Terry Pratchett, Jane Austen, and the definition of literature, explained magical realism, and posited the idea that failure is the new literary success.
We stated the obvious: that we need more women's stories, looked at diversity, or lack of, in young adult literature, and looked at the Arab-Australian novel in the 21st century.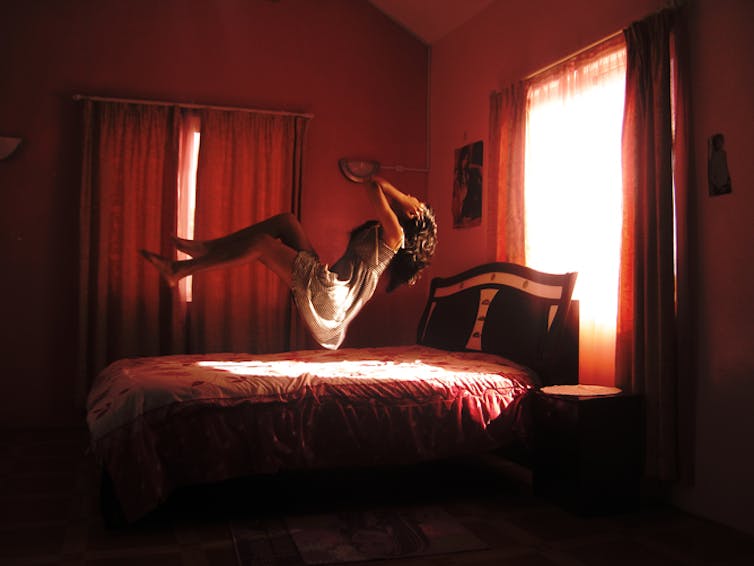 We delved into science of writer's block, walked the line between middlebrow and high-brow, and marvelled at how writing about sex can be done – like the act itself – decently, atrociously, or somewhere in between.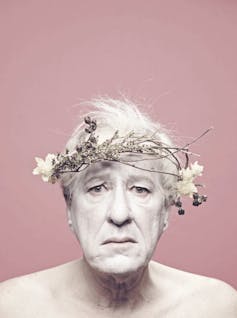 Theatre
Shakespeare, as is his wont, raised his head in Australia in 2015 – with Geoffrey Rush reincarnating as King Lear and Hamlet finding himself in some strange new haunts.
Toni Morrison's highly-anticipated stage show Desdemona invited us to listen not just hear, while a new version of 1984 asked us to look afresh at a classic text.
Did a new staging of Harold Pinter's Betrayal stand up to its celebrated reputation? Playwright Julian Meyrick thought so. And Seventeen at Belvoir was a brilliant theatrical event – albeit with a happy, hetero ending.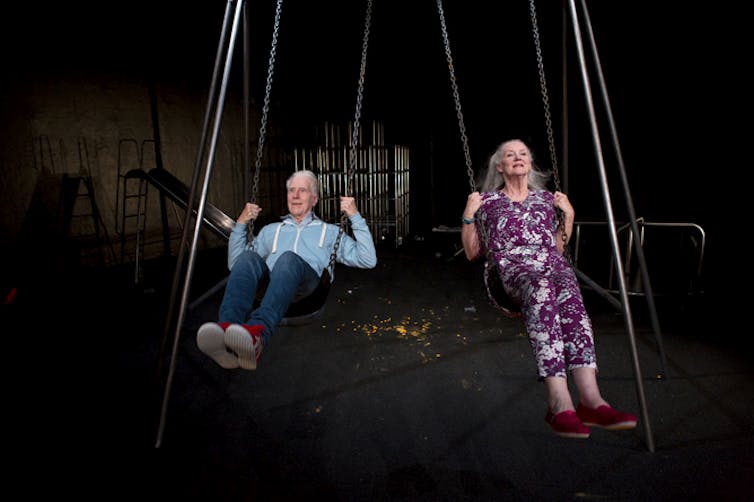 There was little chance of a happy ending in a new reimagining of Sophocles' classic tragedy Antogone, and yet still, in 2015, Greek tragedy was a debate we still needed to have.
Screen
On the big screen, we considered the filmic poetry of Mad Max: Fury Road, the future of comic book movies, and asked – most importantly? – why fans still love Schwarzenegger.
We covered films, from Tanna, described as Romeo and Juliet in the south Pacific to Spectre – which would be a fitting end to the James Bond franchise – to the big-screen adaptation of Holding the Man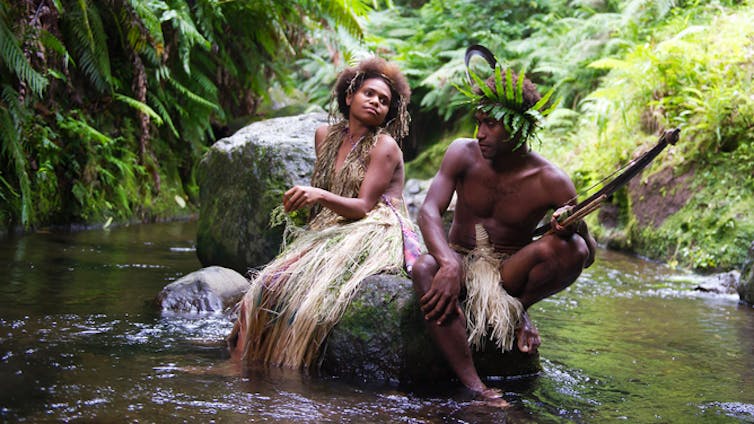 We also suggested three ways Screen Australia can actually improve diversity in the Australian film and TV industry and celebrated the launch of Ari Mattes' new regular column on all things screen.
On the small screen, we investigated the enduring appeal of Sherlock Holmes, the simple truth about complexity in screen writing and why Better Call Saul was standout TV.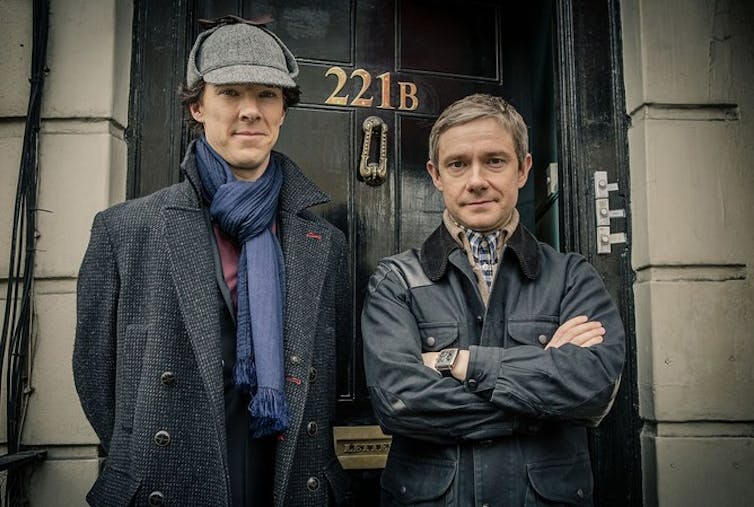 You haven't seen Better Call Saul? Want to know what happens? Of course you don't, because spoiler-alert culture is taking all of the fun out of television.
Closer to home, we asked whether, after 30 years, Neighbours and Australians can become good friends, whether The Beautiful Lie was a a radical recalibration of Leo Tolstoy's Anna Karenina, whether ABC's The Divorce was opera, or not opera, or something in between.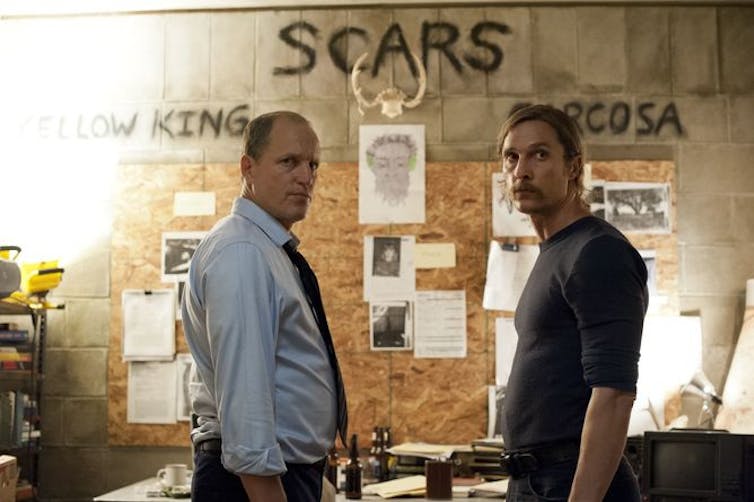 Gender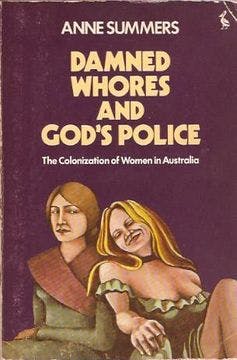 We asked whether "genius" was still a country for white, middle class, heterosexual men, what was really going on with critiques of "vocal fry", and why Damned Whores and God's Police is still – alas – relevant to Australia 40 years on.
We also looked at the blame game in rape, the ever-present issue of sexual violence in opera, and the latest iterations of the gender problem in prestige TV.
We held a magnifying glass to the divisive gender politics of Eurovision, David Bowie and his gender transgression, and decided that, unrelated to either of those, we are right to make a scene about gender equity in the Australian screen industry.
And, in case you're wondering, we crunched some numbers on our Arts + Culture contributors in 2015: we ran articles by 434 authors, with a gender split of 50% female, 48% male and 2% unknown.
Obituaries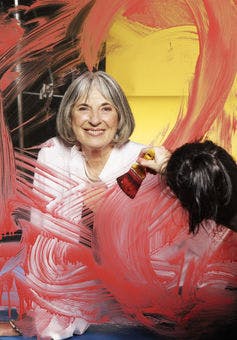 We ran commentary in 2015 on the passing of Betty Churcher, a loss for the arts and Australia, on whether Colleen McCullough, who died in January, was under-regarded as a writer, and on whether Jules Wright, the "courageous Australian theatre director" was overlooked in her native country.
We marked the passing of Gordon Darling with a piece on the gentle art of philanthropy, and remembered EL Doctorow, the "conscience of the USA".
In film, we revisited the late Wes Craven's The People Under the Stairs.
Arts reviews
Many of the pieces linked to already in this round-up come under the banner of "arts reviews". But three that haven't been mentioned, which immediately spring to mind, are reviews of the Brian Wilson biopic Love and Mercy, of Radiohead collaborator Stanley Donwood, and of Björk at MoMA.
You can see all of the arts reviews published on the Australian site, and those by our colleagues in the US, UK, Africa and France, at the Arts Reviews topic page.
Festivals
In lieu of being able to offer comprehensive coverage of every festival that happens throughout the year, we continued to box clever, or as cleverly as we could, with targeted coverage of shows within the festival circuit whenever we felt we could add value. With that in mind, we dipped into – among others – the Adelaide Festival, Brisbane Festival, Sydney Festival, Melbourne Festival, and the writers festivals in both Sydney and Melbourne.
Series
Four series stood out this year in Arts + Culture and – if you haven't already – I'd heartily recommend luxuriating with at least one of them over the holiday period and beyond, whether it's our Creativity series, our excellent series On Playwriting, on Writing History, or our ongoing series on Religion and Mythology.
Naturally, we hope to see you in 2016. Until then: happy holidays.
Top ten most read