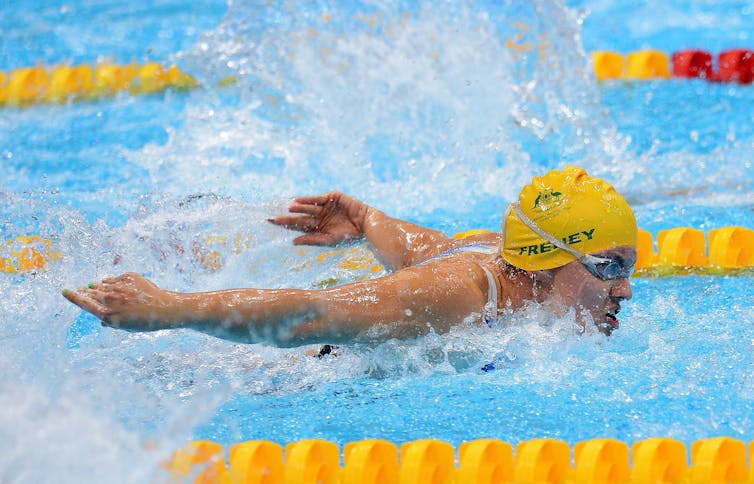 Day 5 of the Games had 14 sports in the program with 50 medal events across seven sports. Australia won five medals.
Russell Short won a bronze medal in the F11/12 shot put and achieved a season's best.
Brad Scott won a silver medal in the T37 1500m in a season's best time. Brad is a University of Canberra student and is coached by Iryna Dvoskina.
Matt Levy won a silver medal in the S7 100m freestyle in an Oceania record.
Jacqueline Freney added to her gold medal haul with her victory in the S7 Freestyle 100m in a Paralympic Record. Later in the evening she was a member of the 4x100m relay team that won gold in a world record time.
Thirteen-year-old Maddie Elliott was a member of the team and became Australia's youngest ever Paralympic gold medallist. Ellie Cole and Kat Downie were the other two members of the team. Ellie is a University of Canberra student too.
On the same evening in the pool China won five gold medals in a total of 11 gold medals on the day.
Elsewhere, in table tennis Natalia Partyka won the Class 10 event. She is one of two athletes at the Paralympic Games who competed in the Olympic Games in London (the other is Oscar Pistorius).
Fiji won a gold medal through Iliesa Delana in the F42 high jump.
It was also the day of the medal ceremony for the T44 200m. Discussions about prosthetics overtook the event. In a statement Oscar Pistorius said "I would never want to detract from another athlete's moment of triumph and I want to apologise for the timing of my comments."
Previous instalments: