2016 was not a good year to be a famous male musician. In January, David Bowie died at just 69. He was mourned by pretty much everyone, including the German Foreign Office, which tweeted: "You are now among Heroes".
In April, Prince went. His death was sudden. He was only 57 – an eccentric virtuoso, a brilliant performer and a prodigious songwriter and composer. "Today, the world lost a creative icon," said President Obama in an official statement.
Then, in November, Leonard Cohen died. He was 82 and as he had written to his muse Marianne, some months earlier, "we are really so old and our bodies are falling apart and I think I will follow you very soon". Still, for those who had spent a lifetime listening to Cohen, his sudden absence was hard to grasp. As David McCooey wrote, Cohen – with his mesmerising baritone voice and "profound sense of playfulness and enigma" – was a one-off.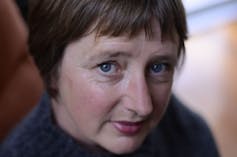 Death comes to artists in every genre, of course, and late this year we lost two stellar Australian writers – Georgia Blain and the remarkable Shirley Hazzard – along with the pioneering Melbourne architect Peter Corrigan. But there was much more to Arts + Culture in 2016 than sadness.
It was a year of creative foment – from operas fused with circus to hard-hitting feminist memoirs to young, bold festivals such as Adelaide's OzAsia and Hobart's Dark Mofo – and as always, intense debate about the importance of the arts to a thriving, democratic society. Here then, is 2016 as we saw it.
Cultural identity
In March, the Daily Telegraph informed readers that students at a leading NSW university were "being told to refer to Australia as having been 'invaded' instead of settled in a highly controversial rewriting of official Australian history".
Archaeology professor Bryce Barker offered a much needed informed perspective on this matter. Detailed historical research on the colonial frontier, he wrote,
unequivocally supports the idea that Aboriginal people were subject to attack, assault, incursion, conquest and subjugation: all synonyms for the term 'invasion'.
The culture wars manifested in other ways, too, with Indigenous Australians featuring controversially in the cartoons of Bill Leak. In an impassioned response to one cartoon, Chelsea Bond wrote that Leak's work "continues a long tradition of white men's fantasies about the inferiority of Aboriginal people". Philosopher Janna Thompson, meanwhile, pondered whether it was right to accuse Leak of racism.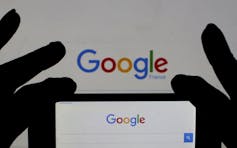 In a global era dominated by Facebook, Apple, Amazon, Netflix, Google and others, Julianne Schultz argued in her 2016 Brian Johns lecture, that we needed to find "ways to embrace the particularity of being Australian in a global context and find new ways to express that". Our cultural institutions were a vital part of this, she wrote.
Yet this year we saw further cuts to specialist programming at Radio National, and continued uncertainty around the question of copyright laws and Australian writing. And arts funding continued to be a sore point.
Arts policy
As Sasha Grishin noted in March, a change in Prime Minister did not bring a fresh perspective on arts funding - indeed the urbane and eloquent Malcolm Turnbull had rather spectacularly failed to woo the arts vote.
Arts Minister Mitch Fifield's Catalyst Fund (a compromise after the furore over the proposed NPEA), began funding "innovative ideas from arts and culture organisations". But there was a disturbing lack of transparency in the decisions it made, wrote Jo Caust. In May, the Australia Council announced who would miss out in its latest funding round. The unlucky included many notable theatre companies and the arts advocacy body NAVA: our expert panel was unimpressed.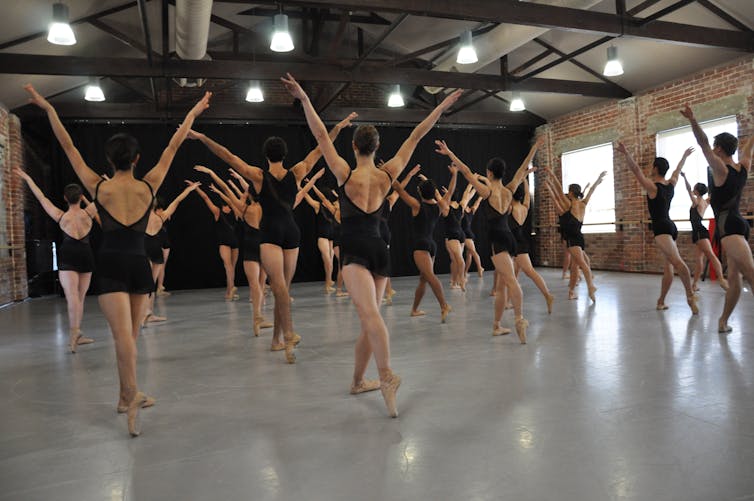 The arts sector loudly articulated its concerns during the federal election campaign, finding its voice as a lobby group. We considered policy solutions to the pressing question of how artists could make a living wage in our series Making Art Pay. And our crack team of experts compared the cost of an Olympic gold to an arts prize (guess which one proved to be better value?)
Screen
Mad Max: Fury Road won six Oscars in the fields of Film Editing, Costume Design, Makeup and Hairstyling, Sound Mixing, Sound Editing and Production Design. We considered the implications of this success for our local film industry.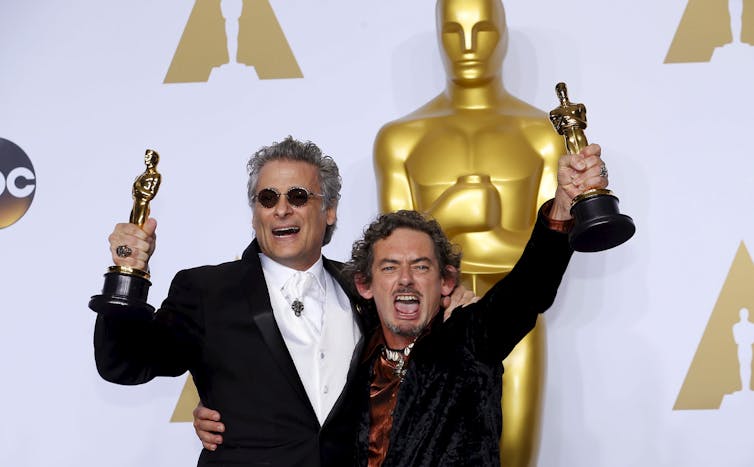 We also reflected on the use of CGI in films; Martin Scorsese's cinematic use of music, the work of the masterful Australian filmmaker Ivan Sen and new local films including Down Under, Joe Cinque's Consolation and the virtual reality film Collisons.
Bruce Isaacs dissected the five greatest Scorsese scenes and began a new video column on the great movie scenes. After the death of the influential Australian director Paul Cox, film-maker Jonathan auf der Heide wrote a beautiful remembrance of his time spent working with this complex, uncompromising auteur who unashamedly wore his heart on his sleeve.
On television, our experts reflected on Australian productions including Molly, Rake, DNA Nation, the adaptation of Christos Tsiolkas's Barracuda, Man Up and Cleverman, which showcased our first indigenous superhero.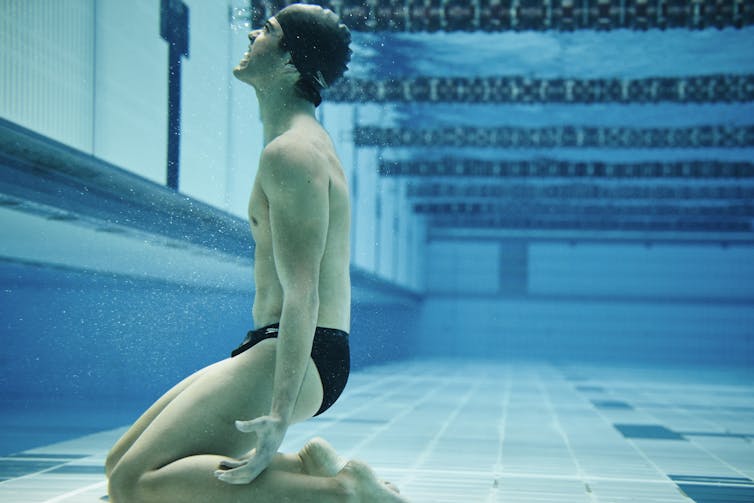 They considered the impact of the late Reg Grundy, offered some ideas for the ABC under Michelle Guthrie's reign and argued that The Bachelor was turning women into misogynists. And controversially, Travis Holland declared that after 28 seasons, The Simpsons has now lost its way.
Game of Thrones remained hugely popular. We examined the series' appeal to women and how a Melbourne visual effects firm made its Emmy award-winning battle scene. We also asked Carolyne Larrington, a professor of medieval European literature, for her ideas about how the series might end. She predicts the TV show will take a comic rather than tragic option, "contenting itself with a marriage between Jon and Daenerys and finding some quick fix for the White Walker problem".
Visual art
Sadly, it was a year that saw continued terror attacks around the world. After the bombings in Brussels, Kit Messham Muir reflected on the new kinds of memorials being created to honour the dead – from weeping Tintin cartoons to spotlit public buildings – and the selective nature of this mass grieving.
Major exhibitions reviewed included The Sydney Biennale, Dark Mofo, The Archibald Prize, Black Mist, Burnt Country, Nude: art from the Tate collection, David Hockney and On the Origin of Art.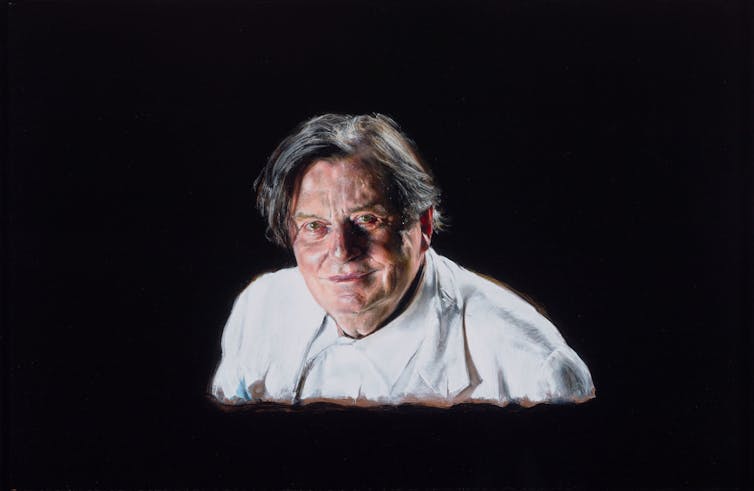 Our ongoing Here's Looking At series, meanwhile, considered great works on show here including Whistler's Mother, Cindy Sherman's Head Shots, Frida Kahlo's Self Portrait with Monkeys and Janet Laurence's Deep Breathing: Resuscitation for the Reef.
Literature
Camilla Nelson mounted a powerful argument in favor of reading the literary canon - if only to critique it. And on the 200th anniversary of Charlotte Bronte's birth, we paid tribute to "the startlingly modern psychology" of the author's many memorable characters.
Our writers analysed the impact of funding cuts to Meanjin and Express Media and the need for an overhaul of the Prime Minister's Literary Awards . Jen Webb dived into the novels on the Miles Franklin shortlist and declared all a potentially worthy winner. And Nick Earls told us how the bookshop had survived against the odds.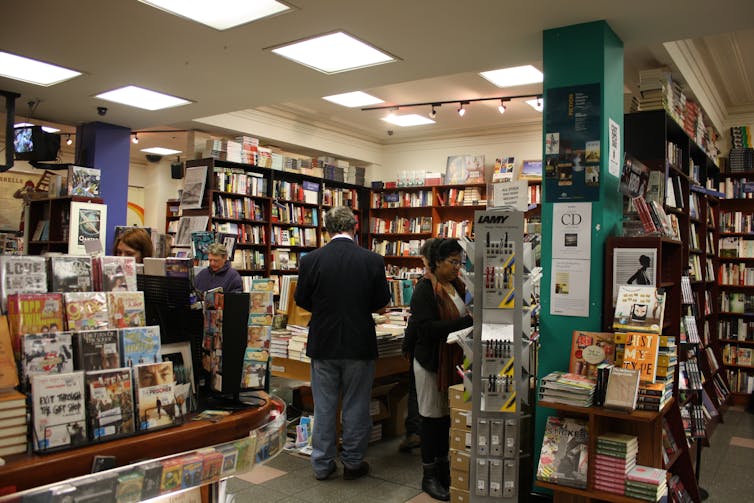 Our Guides to the Classics offered a handy primer on great works of literature from Herodotus's The Histories to the Arthurian legend. Also on a classical note, our ongoing series Mythbusting Ancient Rome sorted the facts from the mythology about controversial figures such as the Emperor Nero.
Music
The release of Beyonce's Lemonade was a pop cultural phenomenon. Lauren Rosewarne cautioned against a simplistic autobiographical reading of the album while Blair McDonald looked at the way pop musicians such as Beyonce were mining contemporary art in their work.
We analysed the sounds of Kanye West; declared Tim Minchin's Come Home (Cardinal Pell) to be a pitch-perfect protest song; asked whether listening to sad music can help with depression and looked at why learning a musical instrument later in life can be good for the ageing brain. As the music industry continued to be transformed by digital technologies we considered whether professional musicians were an endangered species or not.
Theatre and the performing arts
The 400th anniversary of Shakespeare's death was commemorated with a year-long party. Shakespeare's words, wrote Robert White, influenced everyone from Karl Marx to Hitler to Nelson Mandela to George Bush. In a fascinating essay, Rachel Buchanan, curator of the Germaine Greer archive at the University of Melbourne, considered how Shakespeare influenced the writing of Greer's The Female Eunuch. Still, it was intriguing to hear from Ian Donaldson on why Shakespeare's death was largely seen as a non-event at the time.
Julian Meyrick began a new series, The Great Australian Plays. While the idea of the canon is contested, his aim is to write about plays from the past 70 years in a way that is "flexible, conditional and, dare I say it, fun". The series will continue next year.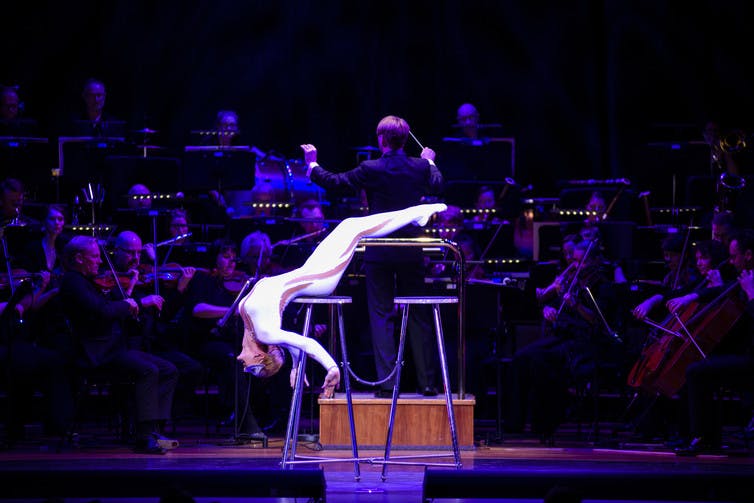 Local productions reviewed included Ayad Akhtar's Disgraced, Belvoir St's Twelfth Night, Victorian Opera's Banquet of Secrets, a new production of Edward II, a spate of classical works employing the circus arts and Gonzo, a groundbreaking play exploring young men's use of porn. Festivals we covered included those in Sydney, Brisbane, Melbourne and Adelaide's OzAsia.
Gender
Unfortunately, women continued to be under-represented in a range of artforms, from popular and classical music to science fiction to the film industry. We analysed the reasons for this and what could be done about it.
We learned, however, that roller derby is empowering women in China and Australian women historians have (almost) smashed the glass ceiling. And as debate continued over public breastfeeding we looked at historical attitudes to it in the 18th and 19th centuries and found it wasn't completely absent from public life during that time.
Architecture
Our new architecture columnist, Naomi Stead, wrote beautifully on topics that ranged from visiting the Eames House to cathedrals as metaphors to the return of the breeze block. We reviewed the Venice Biennale and assessed the proposal to upgrade the Sydney Opera House and the growth of the Open House movement.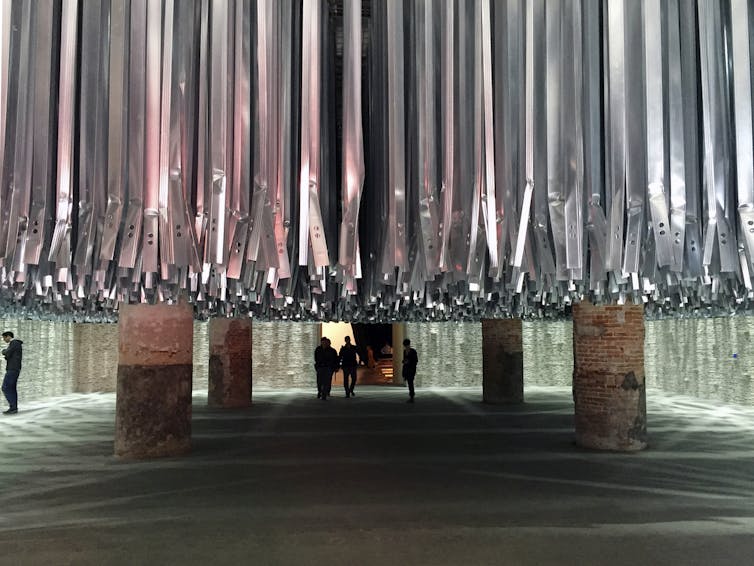 And our Friday essay on the Australian mosque traced the history of mosques here, from the earliest known one – built in South Australia, likely in the 1860s – to recent incarnations such as Glenn Murcutt and Hakan Elevli's Australian Islamic Centre in the Melbourne suburb of Newport.
Religion
After the June terror attack on a gay nightclub in the US state of Florida, Christopher van der Krogt considered what The Koran and The Bible had to say about homosexuality. Closer to home, new Australian research found that both LGBT Christians and pastors alike grappled with difficult spiritual questions. And on the eve of the canonisation of Mother Teresa, Philip Almond questioned her "miracles".
Our Friday essays proved extremely popular this year. If you're looking for a good read over the holidays, I'd recommend Ruth Barcan on nudity, Michelle Smith on feminist memoirs Julia Kindt on the oracle of Delphi or Raimond Gaita on the idea of a common humanity.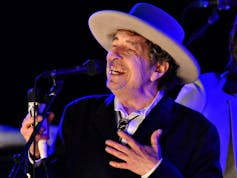 Of course my introduction to this article was more than a little misleading. Lots of male musicians had an apparently excellent 2016 (from Flume to Ed Sheeran to Kendrick Lamar to Frank Ocean) – and Bowie and Prince albums sold like hotcakes. Then there was Bob Dylan, winner of the Nobel Prize in Literature.
Jen Webb memorably described the choice of Dylan for the prize as "discourteous to members of the field of literature, dismissive of women's achievements, and fundamentally kinda nostalgic". David McCooey, however, reminded us of the ancient link between poetry and music.
The passion this decision generated was extraordinary. It showed how much the arts matter to people. We can't wait for next year.